Book a Guaranteed handyman in NW3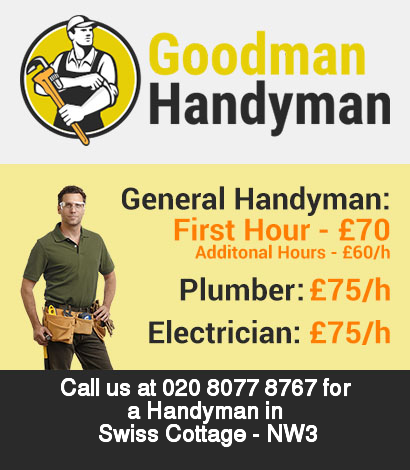 Why tolerate a crack on your
kitchen cabinetry
? Why walk over uneven tiled floors? Why cook your meals in a broken oven? You can easily solve all these problems and more by just picking up your telephone and getting in touch with us. We are seasoned handyman in NW3 Swiss Cottage and we provide top quality services at affordable prices .
We have the technical capacity and knowledge to conduct all your
house repairs in Swiss Cottage
and make sure that you live in a nice and cozy household. Your satisfaction is our
primary focus
, so you can rest assured that we will walk the extra mile in order to meet all
your demands
and make sure that the job is impeccably completed. Our Swiss Cottage NW3 home repair options are designed to equal the highest standards of the industry because we believe that our customers deserve nothing less than the best possible services.
Obtain further information
about our company in NW3 by exploring our website in full.
Getting a friendly handyman for your domestic needs is easy - call 020 8077 8767
Dedicated technicians in NW3 that will not let you down
A qualified and experienced carpenter in NW3 Swiss Cottage is just a phone call away! Goodman Handyman offers professional carpentry services at excellent prices. We guarantee top quality craftsmanship and long lasting repairs. Our certified carpenters are highly skilled professionals able to tackle any job with the due precision and efficiency. For best results our handymen use professional grade tools and equipment, as well as industry certified parts and supplies. The carpentry service in Swiss Cottage NW3 comes with a quality of work guarantee, and insurance against damage to property. Our carpenters undertake a wide range of general and specialist work and repairs, including bespoke projects. All work done in a convenient time and day of the week – we wrap around your schedule and availability.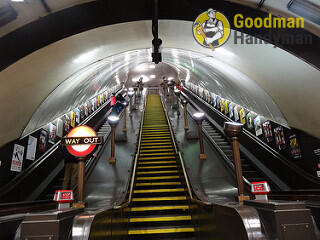 Our Swiss Cottage handymen can get your plumbing repaired and/or made
Experienced
and reliable
plumbing handyman in Swiss Cottage
is just a phone call away! We provide private and business customers in NW3 with professional plumbing solutions covering a wide range of requirements including
Unblocking of drains, sinks and toilets (emergencies too)
Installation and connection of showers and water appliances
Repair and replacement of leaky faucets, pipework etc.
In order to yield long lasting results and maintain quality workmanship we employ skilled and knowledgeable plumbers equipped with the right tools and materials for the job.
Our teams use high durability/industry grade spare parts and supplies in order to deliver optimal results.
The professional plumbing services
we offer in NW3 happen to be the affordable option you need. Pricing is moderate and does not contain any unmentioned charges .
It takes a helpful handyman in Swiss Cottage to paint a house/flat
When
redecorating
your home, changing the colour of your entire house may be time-consuming and expensive but by hiring our professional painters in Swiss Cottage you can get the job done quite quick and at affordable rates. We at
Goodman Handyman
use
various painting techniques
and offer different solutions , such as floor and ceiling painting, exterior painting and even wallpapering for our NW3 customers. You can book our decorators for the most convenient date for you and rely on our timely arrival and experience to see the work through as quickly and efficiently as possible.
Let your home become the most attractive premises in the area of Swiss Cottage by booking our professional painters that come at quite moderate rates.
Our firm can handle any property maintenance project nearby
We also have handymen-electricians in Swiss Cottage
It is completely normal to delegate
the wiring of your house to someone else in NW3 Swiss Cottage
, considering all electricity related deaths that happen each year. There are plenty of career handyman electricians on our pay in Swiss Cottage ready to help with any
electrical problems
you might be having.
With our boys you never need to worry about their experience or tools , and there is little room for error as short circuits can leave you a house short. We are one of the most renowned such firms in Swiss Cottage NW3. Typically the
least accident-prone
in NW3 are already with us.
Swiss Cottage is an area of North London, centred on the junction of Finchley Rd and Avenue Rd. The area's peculiar name comes from a local landmark – an actual Swiss style cottage, which is also one of the oldest and best known pubs around.