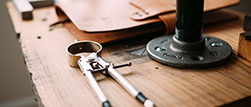 A carpenter can be hired for numerous projects at both homes and offices. Our company specialises in such services and we have the right people for your needs. Call us and hire the finest handymen in the area at a very affordable price. Our workers are fully licensed and well-trained to handle all sorts of wooden materials. We can do any type of construction related wooden structures as well as beautiful interior design models. Get in contact with us and explore your options. We have plenty of offers and you will be able to find the one that suits you best.
We are a safe choice whether you are moving in to a newly erected building or simply want to have a renovation at your current home or business facility. Our handymen in London can help you with carpentry projects of any scale and difficulty. A popular service of ours is installing or repairing wooden floors. We can fit all sorts of wooden structures and this includes floorboards and window frames. Mounting skirting boards is not also a necessity but it also gives your room a classy finished look. The important part with us is that we not only come to install these things, but we can also make them for you. You have the opportunity to choose any sort of finish and detail and we will promptly create it for you.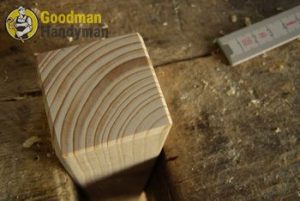 If you require new doors or staircases, no problem. This can be done at an office as well. Our job is to always customize the projects we take according to clients' needs. We will inspect your property before starting to cut any wood. Our expertise and experience allow us to make a recommendation based on what you have and to eventually come up with the most appropriate solution to your task.
Roof repairs can be quite challenging but if you are dealing with wood simply make carpentry hire with us. We can cut, measure and do joinery without any obvious effort. Our handymen will also fit roof joists and timbers if needed. We assure you our practical skills are just as good as our mathematical skills. But we have more qualities:
Honesty
Diligence
Tenacity
Professionalism
An integral part of our business is always having the most up to date supplies and tools. Our equipment is constantly upgraded as we try to give you the finest carpentry assistance available. We wield everything from the simple claw hammers through levels and chisels all the way to the most modern moisture meters. Thanks to the supplies which we have, our carpenters are able to work in the quickest and most effective manners. Nobody wants a slow service and this is why we are quick on our feet.
Perks of our reliable carpentry services in London
Aside from the versatile set of skills of our qualified professionals, you will also benefit from the affordability of our efficient carpentry services in London. We have an open pricing policy and we are able to provide you with a personalised quote that can further cut down your expenses. Also, you will not have to lend your tools to our vetted staff as our carpenters always go to a job fully equipped. Our insured carpentry services in London will provide you not only with great convenience but also with a quality guarantee. Every carpentry project starts and ends with an on-site inspection.
Larger scale jobs might require several days to accomplish but you do not need to worry about any deadlines. We work daily and this includes weekends if needed. Overtime services are also an option. Call today and find out when and where you can make a booking for our elite carpentry assistances.
Greater London is divided into Inner and Outer London. The former consists of boroughs that make up the city's interior and the latter is made up of boroughs that surround Inner London. The Outer boroughs were initially not included in the metropolitan area of London but that changed in 1965.