Everything looks better with fresh paint on it. Look for our company when you are in need of professional decoration assistance. It is not only painting that you can get from us. We also specialise in a large range of renovation assistances. Our services are excellent for shaping up newly built properties but we are most popular among people trying to remodel what they already have.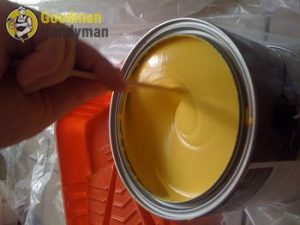 We are capable of paining single objects such as pieces of furniture or doors. On the other hand you can get our help for full exterior painting projects. Our company has the manpower to handle a facade of a house or a commercial facility fully and in a very quickly. However, tougher jobs will not present a challenge to us as well. Old wooden building will absorb a lot of stain and these paining tasks usually go slower but we have the patience to do a great job. Our workers are very experienced and will know exactly how to approach any renovation hire.
We are known for our meticulousness and attention to detail. Don't expect to see any blank spots left behind us. Our job is to fully paint whatever you need painted and this includes filling up cracks and dealing with uneven areas. An essential part of the process is preparation and we are by far the best at this. Our company has supplied the painters with top class putty and putty knives so that we can make any surface perfectly clean even prior to painting. Other supplies also provided by us are:
ladders
brushes
solutions
protective gear
You do not need to worry whether we work when you are gone. Our staff is incredibly resourceful and they can micromanage their own workflow. When you book us you have no concerns regarding the job not being done on time. We have met every deadline so far and this is shown in our feedback ratings. We have smashing reviews because we have been consistent at our profession. Ever painting hire is approached with tremendous amounts of seriousness and professionalism by us.
We are also critical when it comes to our job and if anything needs correcting or finishing we will step up and fix it for you. Our services and workers are also fully insured so you do not need to worry about damages.
Other services related to home repairs and renovation provided by us are wall skimming and plastering. We can do it in brand new homes and facilities but if you simply want to give your living room or kitchen a new look and scrape down the walls, then we are here for you.
Fairly priced painting services in London
Although we use professional and reliable equipment and materials, our top-notch painting services in London do not cost a fortune. We have scandalously cheap prices and we offer personalised quotations that enable our customers to stay within their budget without having to put up with poor quality. Our thorough painting services in London can be tailored to the client's exact needs. The company's team of polite and trained consultants will help you estimate your expenses.
Re-grouting is a great option along with re-tiling for your bathroom. After a certain period of time tiles simply get faded or simply beat up. Our skilled handymen will mount new tiles in your hallways and kitchen if needed as well. Get in contact with us and receive information regarding our offers.
London is one of the world's best cities for foodies. No matter your tastes and preferences, the city will easily appease your appetite with its exclusive restaurants, street food stalls, international cuisine spots and its traditional fish and chips places. No matter in which part of London you are living or visiting, you will easily be able to find a good food market that offers plenty of exotic spices from all over the world and fresh fruit and vegetables.