Book a Dedicated handyman in NW1, NW3, NW8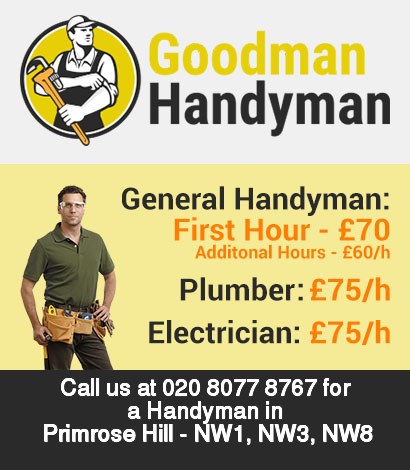 Even the smallest
home maintenance projects
can quickly become tiresome and expensive jobs which will consume vast amounts of your time and energy. You can avoid this from happening by
getting in touch
with us and deciding to take advantage of
our NW1, NW3, NW8 Primrose Hill handyman services
. We are seasoned technicians and we have the required instruments to easily, quickly and efficiently carry out both small and large projects.
We use only
the best construction instruments
because we want to be able to handle complex jobs without any unwanted difficulties and costly delays. During our careers we have worked on
numerous house repairs
in Primrose Hill NW1, NW3, NW8 and we have managed to complete every single one of them with flying colours because we operate in a precise and responsible manner. You can
ask for a final > quotation
by telephone, e-mail or the online contact form which we have posted on our website. Know that we are eager to handle your house maintenance .
Getting a insured handyman for your domestic needs is easy - call 020 8077 8767
We are a
premium carpentry contractor in the Primrose Hill area
and we guarantee you cheap prices. Once you call us our representatives will give you all the options you have along with the exclusive offers we have come up with
especially for loyal clients
.
There is nothing related to
processing
,
repairing
and
fitting
woodwork that we will fail at performing. You will be given a
free quote
and an approximate estimation of the price. Our handymen in NW1, NW3, NW8 will visit you on any day and will be ready to do joinery, polishing and mounting of all sorts of wooden pieces. We also have sterling customer reports on our Primrose Hill carpentry assistance.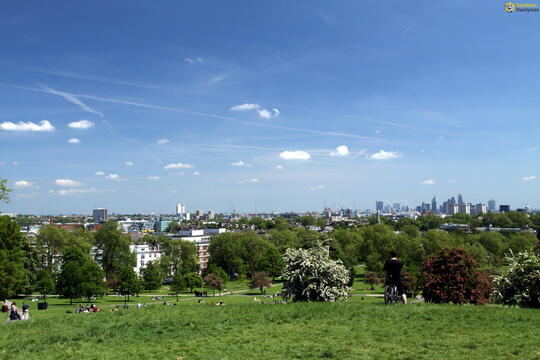 Our Primrose Hill handymen can get your plumbing repaired and/or made
We offer
excellent but moderately-priced plumbing services in the area of Primrose Hill
. Our seasoned and dedicated plumbers are
able to assist
you in a wide variety of cases, such as clearing your house sewer. Our licensed plumbing experts will do everything possible to meet the requirements of our NW1, NW3, NW8 customers in a professional and timely manner.
All you have to do is just hire our skilled handymen and relax that your home is in the safest possible hands. Our
superior plumbing services
are at the most
competitive rates
in the area of NW1, NW3, NW8 and the preparedness of our teams is guaranteed since they come equipped with all the necessary tools to finalize the job.
It takes a fully equipped handyman in Primrose Hill to paint a house/flat
Life would be dull without colors wouldn't it.
No matter how good
the brand of paint that was originally used in your house in Primrose Hill appears to be, either due to different accidents or the simple passage of time, some imperfections begin to develop.
The wisest decision
in this case is to hire a decorator in NW1, NW3, NW8. You can count on us to provide you with the best house painting services in NW1, NW3, NW8 Primrose Hill for a very low price. Our specialists are adept at all kinds of jobs , including floor painting and yard work such as deck painting and fence painting. We have yet to disappoint any of our clients in Primrose Hill NW1, NW3, NW8. We make use of only the best brands of paint.
Primrose Hill along with Regent's Park was once part of a great chase owned by King Henry VIII. In 1841 the entire area of Primrose Hill became Crown property. One year later an Act of Parliament secured the area of Primrose Hill and declared it a public open space. The development of the area began in the late 1-th century but a lot of the lush green lands of the area were preserved. The urbanized part of Primrose Hill consists of terraced houses that are built in the Victorian style. The area has always been an affluent residential area and this is why it has always been inhabited by London's elite population. Amongst the area's most notable residents are novelist Kingsley Amis, singer Adam Ant, actress Hayley Atwell, philosopher Alain de Botton, film director Tim Burton, architect Alan Colquhoun, poet Sylvia Plath current Mayor of London, Boris Johnson and many, many more.
Our firm can handle any property maintenance project nearby
We also have handymen-electricians in Primrose Hill
If you want to avoid electrical problems you should contact our company and get the highest quality of services available in the area of NW1, NW3, NW8 Primrose Hill. Our handyman electricians will
examine thoroughly
the
electrical grid
of your house quite expediently. For our Primrose Hill NW1, NW3, NW8 customers we also provide a complete set of electrical services that include but are not limited to entire house rewiring. Your NW1, NW3, NW8 Primrose Hill house will be completely safe in the hands of our
professional
and very attentive handymen. By hiring us you get the best
electrical contractor
in the area of Primrose Hill NW1, NW3, NW8 at quite low rates .