Book a Precise handyman in NW5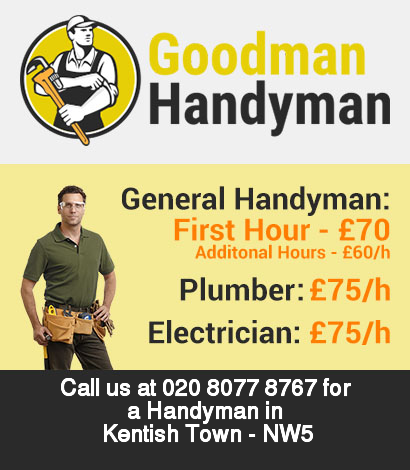 Looking for trustworthy, very affordable house repair services in NW5 Kentish Town? You need not look any further, because our experienced and very skillful specialists are going to provide you with a solution to all your problems and more. We are fully prepared on all fronts to handle all sorts of domestic maintenance jobs
our Kentish Town NW5 area clients
have for us.
We will
do our due diligence
and make sure that you do not need to worry about a single aspect of the way that the project is to be completed .
No matter whether you want us to fix something in your staircase or livingroom , we will do an impeccable job on a competitive price that no other
repairmen team in Kentish Town
can offer to you. Do not believe us? Give a call to our
friendly and polite
around the clock customer support now and get a free no obligation quote for the full price of your project and you will have your prove .
Getting a licensed handyman for your domestic needs is easy - call 020 8077 8767
Take
advantage
of our
affordable
fees for professional Kentish Town carpentry services. The carpenters which we have will prolong the life of your old wooden furniture and if needed we can make new ones for your home or office. look for our company and book skilled handymen in NW5 for any sort of remodeling project you might have. We can fix
roofs
, adjust frames and shape wood.
Our Kentish Town NW5 carpenter company
is by far the most convenient one in the area and we will easily customise and carry out your project. We try to personalise every task and so far our feedback and ratings have been perfectly shining.
We constantly
look for ways to improve and this is why we have top class commercial carpentry supplies and tools available.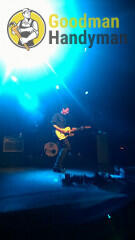 Our Kentish Town handymen can get your plumbing repaired and/or made
If a
pipe
in your
home or office
has started to leak, you should quickly take action before
the situation goes out of control
. As a vetted handyman company that also specializes in
plumbing services in NW5 Kentish Town
, we have the capacity and tools to handle any leakage issue regardless of its scope and character. Our diligent and skilled plumbers were
thoroughly
trained to efficiently detect and fix leaks. Our pricing is open and steady and our impressive range of
plumbing services in NW5 also includes
:
replacing faulty valves and flush mechanisms
drainage and guttering services
unclogging internal waste pipes
You can count on us in case of an
emergency plumbing
situation since we take on same-day bookings .
It takes a organised handyman in Kentish Town to paint a house/flat
You can look for weeks but you won't find more competent and capable painters than us. We make this bold statement because we are currently reputed as the contractors who provide the best
painting services in Kentish Town
. To use it doesn't matter whether we have to repaint your entire household or just a room because we have the required manpower and assets to easily and smoothly carry out even the most laborious and complex projects. Throughout the years we have managed to maintain a
110% completion ratio
in NW5 because we are always ready to walk the
extra mile
in order to meet the requirements of our clients and our predetermined deadlines. You can book our painting services in NW5 Kentish Town by telephone or e-mail .
Today Kentish Town has few landmarks that deserve a mention, let alone a visit. One of them is a deserted tube station. What used to be the South Kentish Town tube station.closed in 1-24 and was never reopened. On the place of the station currently there are several shops and a massage place, and even though over the years there have been several proposals for the station to the brought back to use, it seem likely that such plans for the near future are not made at all. Another interesting thing here is that the classical architecture of the residential parts of Kentish Town is nearly fully preserved.
Our firm can handle any property maintenance project nearby
Exterminators in NW5 you can trust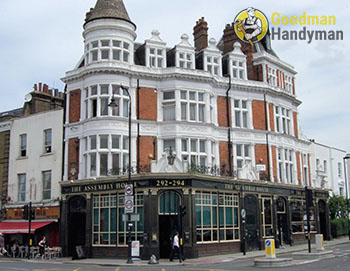 Pest control services in Kentish Town NW5 come easily and with a guarantee for quality when they are being delivered by none other but Goodman Handyman. Our Kentish Town based teams of exterminators know how to deal with any infestation quickly, efficiently and without causing any health hazards. Our handyman services in London come on very competitive prices too. Write to us for a free quote and see it yourself.
We also have handymen-electricians in Kentish Town
We are the best handyman electricians in Kentish Town to take
care
of your property's electrical system and amenities. Our primary objective is on providing to our clients top quality
electrical services in NW5
which will ensure the efficient functioning of their electric system.
Or said in other words we will fix defective elements , make sure that your thermostat is working properly, replace all out of date
lighting fixture
which consume too much energy and more. As you can see we are Kentish Town NW5 electrical contractors who provide top quality solutions which can resolve all your troubles, so stop wasting valuable time and pick up your telephone and call us.
Kentish Town NW5 is one of the finest parts of the London Borough of Camden. Located right to the north of Central London it has a very favourable location which explains why the area is so affluent. Because of its typical London architecture, Kentish Town is often used as a filming location. Films that were shot here include the 2002 comedy-drama About a Boy, the 2006 film Venus starring Peter O'Toole and the 1993 comedy Bad Behaviour.