Our range of convenient handyman services in London also contains specialised furniture assembly. We can save you the time and hassle of having to unpack, read instructions and put together newly purchased furniture at a very reasonable price. Our skilled and experienced technicians can assemble any type and size furniture as long as the piece itself was designed to come apart.
Quick, safe and efficient
Our furniture assembly service in London is a practical and convenient solution bound to save you time and lots of hassles. We can visit your home or office in a suitable time and day of the week and perform the required furniture assembly within the shortest time possible without any errors or delays.
Skilled and experienced technicians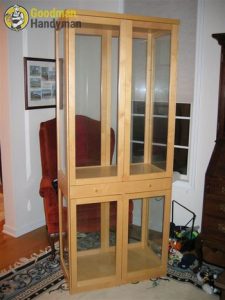 We guarantee best results and no risk of damage to furniture or property by working with qualified and experienced technicians familiar with all aspects of specialised furniture disassembly/assembly. Our teams are equipped with all necessary hand and power tools to make for a swift and efficient job.
 A cost effective alternative
Our professional furniture assembly in London is an affordable service designed to be the cost effective alternative your household or office requires. So far our customers have been happy with the figures we quote, so rest assured we will offer you the best possible price given the specs of the job.
Additional information
If your new furniture came with a set of assembly instructions, please make those available to our teams on arrival;
The service is also available for assembly of existing home & office furniture pieces;
Assembly can be combined with removal and disposal of old/unwanted furniture pieces;
Please be advised that damaged furniture will not be subject to assembly;
Furniture disassembly (and reassembly) can also be requested for any piece designed to come apart;