Book a Comprehensive handyman in NW11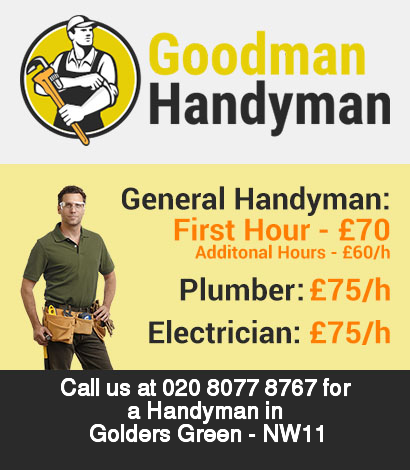 There is no doubt about it, almost constantly
your average household
is in need of maintenance and
repair in Golders Green NW11
. Unless you have the skills or experience necessary to handle this by yourself your best bet would be to call in some professional aid.
Sadly,
calling in a professional service is not always the end of your worries and problems. You have to take extreme care when
hiring such companies
. A background check is necessary and a quick browsing of what their former and current employers in NW11 Golders Green have to say is mandatory if you want to keep the integrity of your home.
If it could be verified by someone you trust in Golders Green the only surefire way you can know if they are really good is by observing them in action. Another thing to look out for in NW11 are the tools that they use and how they use them.
Getting a organised handyman for your domestic needs is easy - call 020 8077 8767
We are the company to contact when it comes to woodwork projects in Golders Green, NW11. We dare make this bold statement because we are properly equipped and accomplished handymen who provide top quality carpentry services at highly affordable prices. The scale and complexity of your joinery tasks won't be an issue because we have numerous years of experience under our belts. Furthermore we know how to immaculately treat all types of wood and prolong their lifespan. By choosing to work with us you will have the peace of mind that your wooden features are well-maintained and in top condition.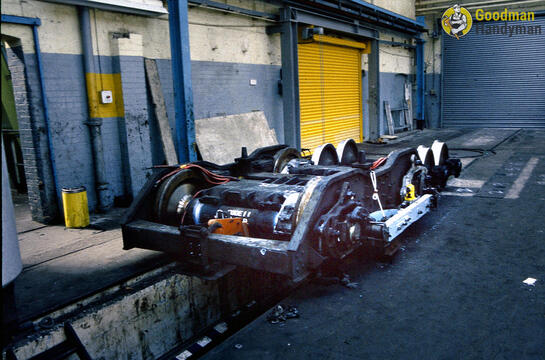 Our Golders Green handymen can get your plumbing repaired and/or made
Leaky taps,
burst pipes and blocked toilets
are just some of the many problems addressed by our professional plumbing services in Golders Green. A wide range of small and large scale plumbing solutions is covered by our
professional handyman range in NW11
. Residential and commercial clients can turn to us and rest assured that no matter how complex the job or big the problem, our qualified and experienced plumbers in NW11will resolve the situation within the shortest time possible. We handle things like
Plumbing emergencies (blocked pipework/drains, burst pipes)
Regular maintenance and repair
Installation of showers, washing machines & dishwashers
as well as many others. We use
high quality
, industry certified spare parts, materials and supplies so that we deliver long lasting, reliable results and give customers much needed peace of mind.
It takes a efficient handyman in Golders Green to paint a house/flat
You need a clean and proper house to
feel comfortable living
in Golders Green.
If there is paint coming of the walls or patches covered in dirt or kids drawings you might might want that taken care of. Fortunately for you we are the best painting company in NW11 Golders Green and we are happy to provide you with
excellent
painting work. We are not like the fraudulent firms in NW11 who are just in it to take your money.
Typically
, a good way to discern the good from the bad are reviews in Golders Green NW11 and we can assure you that not a single negative review exists. Another factor to consider is the type of paint one uses, yet again, you can be sure that we offer only the best.
Golders Green is home to numerous religious sites. The Roman Catholic Church of St. Edward the Confessor is regarded by many as the most important church in the area. The church was built in 1-15 and was consecrated almost 15 years later in 1-31. The Anglican parish church of St. Alban the Martyr is another well-known church of the area. The church was designed by Sir Giles Gilbert Scott and is built on the same site where once stood an eponymous church. The Carmelite Monastery is another religious site in the area of Golders Green. The monastery is located on Bridge Lane and was built in 1-08. On Golders Green Road is situated a Greek Orthodox Cathedral. The area has a large Jewish population and this is why it is one of the largest and most visited religious sites in the area is the Ohel David Eastern Synagogue which was established by the Jewish community during the 1--0s.
Our firm can handle any property maintenance project nearby
We also have handymen-electricians in Golders Green
Contact us via telephone
if you are experiencing electrical difficulties
. We are skilled and accomplished electrical contractors in NW11 Golders Green and we provide
high quality
services with which you will be fully satisfied.
We have been in business for a number of years and we can efficiently and flawlessly conduct the electrical wiring of your property, mount lighting fixtures,
maintain the electrical system
of your household or office. We operate with a organised schedule which always has free slots for new projects and which permits us to accept jobs on a short notice , so don't be hesitant to contact us with prior notification if you need
electrical services in Golders Green NW11
.
We have based our handyman company in the area of Golders Green, NW11, in the north-western parts of London. It is one of the many districts which form the Borough of Barnet and has a population of about 19.000. The area is known for having one of the largest Jewish, Japanese, African and South Asian communities in the United Kingdom. It is also the location of a large number of popular religious sites.