Book a Comprehensive handyman in SE1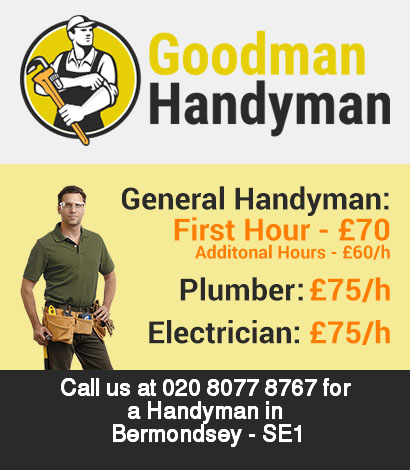 We are experienced and hard-working repairman
and we provide handyman services in SE1 Bermondsey. We have the needed expertise and instruments to fix all
property
damages and make sure that you are living in a well-maintained household.
We have been in business for a number of years and today we are the favored experts of
the Bermondsey community
because we have proven to them that we are highly qualified technicians who work with utter competence and responsibility .
During our career
we have conducted an abundance of house maintenance projects and we have managed to complete all of them with flying colours. You should know that we are known to work with the most affordable prices in SE1. It is like this because we form our rates by taking into account the one of kind specifications of each job for which we are contacted. You can request your individualised and
non-obligatory
Bermondsey SE1 quote
by giving us a telephone call or sending us an e-mail.
Getting a precise handyman for your domestic needs is easy - call 020 8077 8767
Opt for our top class SE1 Bermondsey
carpentry contractors
and have an
easy time remodeling
your house. Everything related to wooden decoration we can do. If you are looking to have furniture repaired in the
Bermondsey SE1 area
then we are again the company to call. We have technicians with excellent knowledge when it comes to carpentry and you will quickly find it out as well. Our company has also equipped its workers with advanced carpentry supplies such as hammers, measures, nails, machinery and such. Joinery is also not a problem as we can do it with bindings, fasteners or even just wooden pieces.
Get more info on our SE1 Bermondsey home improvement services
and book us for a suitable time and date .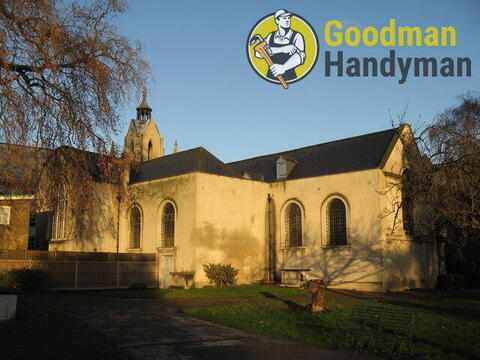 Our Bermondsey handymen can get your plumbing repaired and/or made
Since the kitchen is the most important part of any home, it is incredibly vital to take good care of it. In an attempt to make this possible for you , we
employ skilled handymen
who offer
outstanding plumbing services in Bermondsey
. If you feel that your kitchen sink is blocked or you have a terrible smell coming from your pipes , we will quickly send our polite and
trained plumbers to your property
. We are properly trained and equipped to:
Unblock sinks and basins
Repair kitchen taps
Maintain plumbed refrigirators
We can offer you a full house plumbing inspection to prevent unexpected emergencies in the future. Business and commercial clients in Bermondsey SE1 can also hire us for an affordable price .
It takes a experienced handyman in Bermondsey to paint a house/flat
You need a clean and proper house to
feel comfortable living
in Bermondsey.
If there is paint coming of the walls or patches covered in dirt or kids' drawings you might not
really appreciate
it all that much. Fortunately for you we are the best painting company in SE1 Bermondsey and we are happy to provide you with just what you need. We are not like the fraudulent firms in SE1 who are just in it to take your money.
Typically
, a good way to discern the good from the bad are reviews in Bermondsey SE1 and we can assure you that not a single negative review exists. Another factor to consider is the tools and resources one uses, yet again, you can be sure that we offer only the best.
Our firm can handle any property maintenance project nearby
We also have handymen-electricians in Bermondsey
Electrical maintenance
is extremely important to any household in Bermondsey.
If you think you are having electrical problems might consider giving our handyman electricians in SE1 a shot. Simple jobs such as wiring a thermostat or putting light switches, for other companies come with
rather high rates in Bermondsey SE1
. Instead of bleeding our clients dry we have undertaken another approach. We are sure that an affordable and reliable service is a sure way to land yourself some customers in SE1 Bermondsey. We also possess some of the best equipment in the business.