Book a Fully equipped handyman in TW2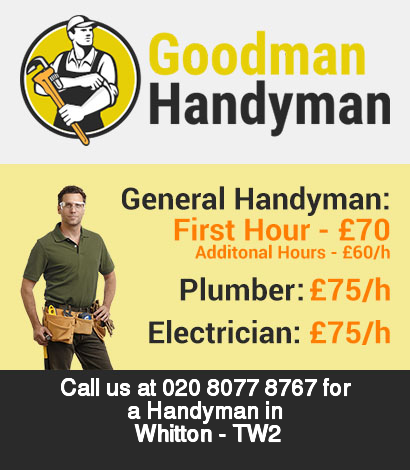 Your home in Whitton
is supposed to be a place of tranquility and relaxation and to keep it that way it must be properly kempt. That is not really the case when you have all kinds of imperfections. Nobody likes to live in a household that seems to be falling apart. Home repairs and maintenance on the other hand require a lot of effort , nor
absolutely safe
.
The best decision you can make for your own sake and the sake of your house. Whether you need
bathroom repairs
or
kitchen repairs
, calling us for our work in TW2 is quite
simple
.
TW2 Whitton is an area
teeming with workers looking to do odd jobs, the most competent of which work for us. There is one problem with hiring other people to do work at your place and it is the simple fact that there is no certainties regarding the work they do ,
luckily
, since you are acquainted with us you would need no other company in Whitton TW2.
Getting a local handyman for your domestic needs is easy - call 020 8077 8767
Don't hesitate and call our numbers in order to make a booking for
elite carpentry services in TW2 Whitton
. We have exceptionally well-trained technicians and they are ready to help you with any type of Whitton TW2 renovation project. Whether you need help with something structural or aesthetic,
we are the ones to call
. Our job is to make sure you have long-lasting woodwork done which also looks visibly pleasing. Our workers specialise also in TW2 Whitton
finishing carpentry
where we take care of already created pieces and polish them. You can also look for our assistance for repair carpentry services and we
guarantee
we will bring back to life your old antique pieces of furniture.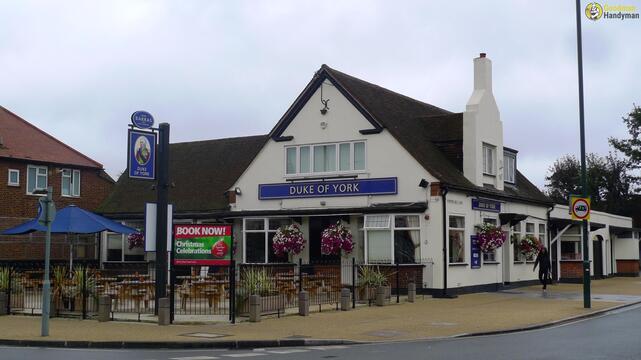 Our Whitton handymen can get your plumbing repaired and/or made
Drainage issues
can usher chaos into your home if overlooked. We are a
handyman company
that has many years of experience and offers the most reliable and
affordable plumbing services in TW2 Whitton
. We have the capacity and skills to
repair and clear drains
of any kind in domestic or commercial properties.
Our list of services is remarkable because it offers a wide range of solutions , like:
Professional drain inspection
Fast installation and jetting services
Removal of vermin that have caused pipe blockage
Our consultants possess great patience and will happily provide you with a free instant quote and professional tips. By hiring our plumbers in TW2, you will also get to enjoy personalized quotes and amazing deals .
It takes a moderately priced handyman in Whitton to paint a house/flat
As professional painters
we know how
tiresome
and frustrating painting projects can be. This is why we offer our services to everybody who doesn't have the experience or equipment to accordingly paint or repaint their home or places of work. We are qualified and trustworthy specialists and we provide
affordable painting services in Whitton TW2
.
We have the assets to execute all types of jobs from full property repainting to smaller projects such as ceiling painting.
The only thing
that you have to do to take advance of our handyman services in Whitton is to send us an e-mail and employ us. You can contact us at any time of the day as we non-stop, 7 days a week customer support centre. Once you get in touch with us don't forget to ask for a non-binding free quote.
This is partly because of the unique architecture that can be observed in Whitton. Ever since the 17th century, when for the first time the area attracted the attention of the wealthy and famous of the time, luxurious and very extravagant buildings were erected here. According to specialists, today at Whitton one can see architecture typical for every stage of the historical development of the area. In the early 20th century Whitton became known as one of the finest market gardens in London, where flower-lovers could obtain beautiful roses, narcissi, lilies of the valley and many others.
Our firm can handle any property maintenance project nearby
We also have handymen-electricians in Whitton
We offer
excellent and efficient
electrical services
in the area of Whitton and our handyman electricians can do any job against attractive payment. For your TW2 house we offer a variety of electricity-related solutions such as thermostat wiring or replacement. You can book our
fully-trained
and seasoned domestic handyman electricians for the most appropriate time of the week .
You can also rely on us in case you experience difficulties with the grid connection in the area of
TW2
. Our pros will do their best to come to your Whitton home quite quickly and resolve the issue.