Book a Comprehensive handyman in KT9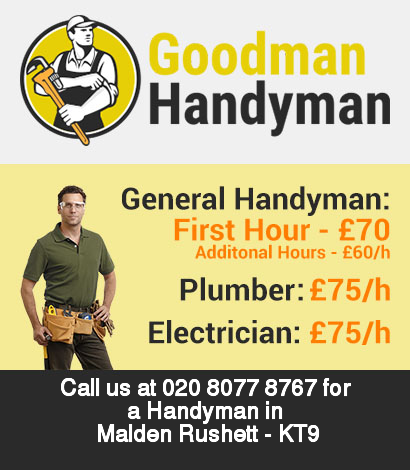 Allow us to lend you a hand with
your KT9 Malden Rushett future handyman project
. We are certified specialists and we provide house maintenance
services in KT9 Malden Rushett
of the world class quality. We have the required assets to prepare and execute both large and small scale repairs on any type of residential property. We can also help you with the fitting of your
domestic
amenities. We offer an immense range of
Malden Rushett handyman services
because we want our clients to know that they can turn to us for any type of project.
Our options are fully insured because we are responsible KT9 repairmen who emphasise on safety. It is because of our diligent methods of work that to date we have never failed our customers. You can learn more about us and ask for a non-binding and final quote by giving us a telephone call or sending us an e-mail.
Getting a precise handyman for your domestic needs is easy - call 020 8077 8767
We are a
premium carpentry contractor in the Malden Rushett area
and we guarantee you cheap prices. Once you call us our representatives will give you all the options you have along with the exclusive offers we have come up with
especially for loyal clients
.
There is nothing related to
processing
,
repairing
and
fitting
woodwork that we will fail at performing. You will be given a
free quote
and an approximate estimation of the price. Our handymen in KT9 will visit you on any day and will be ready to do joinery, polishing and mounting of all sorts of wooden pieces. We also have sterling customer reports on our Malden Rushett carpentry assistance.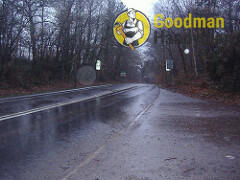 Our Malden Rushett handymen can get your plumbing repaired and/or made
Plumbing problems
come in the most unexpected of times , it's a fact of life. Having said that, our professional plumbing handymen in Malden Rushett KT9 provides a quick and efficient solution to a variety of small and not so small problems relating to plumbing, fixtures and water appliances.
Households and offices in KT9 Malden Rushett
can turn to us for
Repair and replacement of leaky pipes, taps and other fixtures
Unblocking of sinks, drains and toilets
Shower and water appliance installation
Households and establishments in Malden Rushett KT9 are serviced during all days , under extended hours. We do what we can to deal with emergency plumbing problems as soon as physically possible. Customers in
KT9 Malden Rushett
are provided with
accurate quotes
and guarantee of quality work and industry standard results as we use durable, high strength spare parts and materials.
It takes a fully equipped handyman in Malden Rushett to paint a house/flat
As professional painters
we know how laborious and irritating painting projects can be. This is why we offer our services to everybody who doesn't have the knowledge or instruments to correctly paint or repaint their home or places of work. We are competent and dependable technicians and we provide
affordable painting services in Malden Rushett KT9
.
We have the manpower to conduct all types of jobs from full property repainting to smaller projects such as ceiling painting.
The only thing
that you have to do to take advance of our handyman services in Malden Rushett is to give us a call and hire us. You can contact us at any time of the day as we have a round the clock customer support centre. Once you get in touch with us don't forget to demand for your final free quote.
The project was well underway as it was expected that railway access to the area will increase population, stimulate housing and industry. Work was going according to plan and schedule, but the outbreak of World War Two halted any further construction. Having said this, Royal Engineers did actually complete a further section of the line, although work on the project was officially paused. After the end of the war, the Chessington and Malden Rushett district fell within the boundaries of the newly devised London Green Belt project. This meant that little housing and development can be done in the area.
Our firm can handle any property maintenance project nearby
We also have handymen-electricians in Malden Rushett
We are the best handyman electricians in Malden Rushett to
handle the maintenance
of your property's electrical system and amenities. Our main focus is on providing to our clients top quality
electrical services in KT9
which will ensure the efficient functioning of their electric system.
Or said in other words we will eliminate all faulty wires , make sure that your thermostat is working properly, replace all out of date
lighting fixture
which consume too much energy and more. As you can see we are Malden Rushett KT9 electrical contractors who provide comprehensive options which can resolve all your troubles, so stop wasting valuable time and book us today .