Book a Moderately priced handyman in KT1, KT2
Why execute your
property cares
on your own when you can have us and all our resources by your side.
We are experienced and qualified
Kingston upon Thames KT1, KT2 repairmen
and we provide top quality services which can
solve all your problems
.
We have the necessary technical capacity to quickly and immaculately fix your floors, walls, ceiling, outdoor features and appliances. Even more, we can lend you hand with the maintenance of your electrical systems as we have a square of seasoned and well-trained handyman electricians. We are telling you all this because we want you to see for yourself that we provide
a huge array of repairmen services in KT1, KT2 Kingston upon Thames
which can be very beneficial for you and your family. Safety is of paramount importance to us and this is why we operate in a responsible and exact manner. It isn't luck that we are known as the most
reliable repairmen
in KT1, KT2.
Getting a helpful handyman for your domestic needs is easy - call 020 8077 8767
It is pointless to wait so go ahead and call our numbers in order to make a booking for
elite carpentry services in KT1, KT2 Kingston upon Thames
. We have very skilled technicians and they are ready to help you with any type of Kingston upon Thames KT1, KT2 renovation project. Whether you need a hand regarding a task that is structural or aesthetic,
we are the ones to call
. Our job is to make sure you have long-lasting woodwork done which also is beautiful on the outside. Our employees have plenty of expertise also in KT1, KT2 Kingston upon Thames
finishing carpentry
where we take care of already created pieces and polish them. You can also look for our assistance for repair carpentry services and we will make sure to restore your old antique pieces of furniture.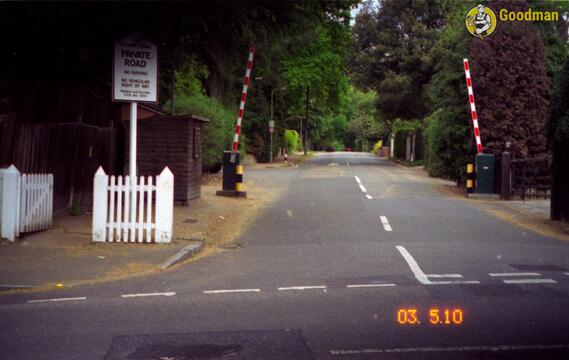 Our Kingston upon Thames handymen can get your plumbing repaired and/or made
We maintain
and provide a large number of
certified
plumbing services in Kingston upon Thames covering various maintenance, repair and emergency requirements of residential and commercial customers.
Our plumbing handyman in KT1, KT2 offers
a swift and efficient solution to things like
Unblocking of drains, sinks, toilets etc.
Repair & replacement of leaky pipes and faulty taps
Installing and connecting washing machines & dishwashers
We also handle various plumbing emergencies and ensure quick response and even quicker resolution to the problem. Our
plumbers in KT1, KT2
are experienced individuals who have the skills, expertise and equipment to come up with an adequate solution to various plumbing repair issues and emergencies. We keep our pricing within reasonable limits without compromise on quality or efficiency of our work.
It takes a moderately priced handyman in Kingston upon Thames to paint a house/flat
You can look for weeks but you won't find more
qualified
and accomplished painters than us. We make this bold statement because we are presently praised as the contractors who provide the best
painting services in Kingston upon Thames
. To use it doesn't matter whether we have to repaint your entire household or just a room because we have the necessary technical capacity to swiftly and efficiently carry out even the most difficult and time sensitive projects. Throughout the years we have managed to maintain a
110% completion ratio
in KT1, KT2 because we are always ready to work round the clock in order to match the wishes of our clients and our predetermined deadlines. You can book our painting services in KT1, KT2 Kingston upon Thames by using our online form .
The center of Kingston upon Thames is a busy metropolitan area. There are no large offices or civic buildings here however. The main focus is concentrated on the retail chains and boutiques. Retail is the predominant sector in the local economy, and for that reason local authorities and the business owners themselves aim at maintaining high quality standards for their stores and the goods they are selling in them. People with more traditional tastes can always visit the old-time market that is still held in Kingston upon Thames on a daily basis, where both local and exotic food and drinks are sold.
Our firm can handle any property maintenance project nearby
We also have handymen-electricians in Kingston upon Thames
We are properly
equipped and competent
electrical
contractors in KT1, KT2 Kingston upon Thames
and we provide affordable and top quality handyman services in KT1, KT2 which can solve all your electrical conundrums. To us it doesn't matter whether we have to wire your thermostat or rewire your house's entire electrical system because we have the manpower and knowledge to handle any job regardless of scale and complexity. Our technicians are diligent and well-trained professionals who won't hesitate for a second to go beyond their call of duty in order to accommodate all your request. You can learn more about our
electrical services in Kingston upon Thames
by either exploring our website or contacting us via telephone .