Book a Reliable handyman in N11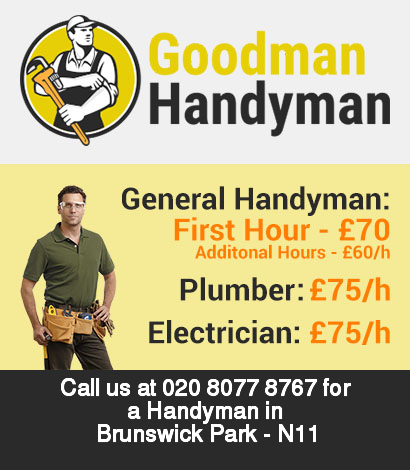 Even the smallest
home maintenance projects
can quickly become laborious and costly jobs which will consume vast amounts of your time and energy. You can avoid this from happening by giving us a call and deciding to take advantage of
our N11 Brunswick Park handyman services
. We are seasoned technicians and we have the necessary manpower to easily, quickly and efficiently carry out both small and large projects.
We use only
the best construction instruments
because we want to be able to handle complex jobs without any supplementary complications and costly delays. During our careers we have worked on
numerous house repairs
in Brunswick Park N11 and we have managed to complete every single one of them with flying colours because we operate in a punctual and diligent manner. You can
request your non-binding and free quotation
by telephone, e-mail or the online contact form which we have posted on our website. Know that we are eager to work with you .
Getting a licensed handyman for your domestic needs is easy - call 020 8077 8767
Don't hesitate and call our numbers in order to make a booking for
elite carpentry services in N11 Brunswick Park
. We have exceptionally well-trained technicians and they are ready to help you with any type of Brunswick Park N11 renovation project. Whether you need help with something structural or aesthetic,
we are the ones to call
. Our job is to make sure you have long-lasting woodwork done which also looks visibly pleasing. Our workers specialise also in N11 Brunswick Park
finishing carpentry
where we take care of already created pieces and polish them. You can also look for our assistance for repair carpentry services and we
guarantee
we will bring back to life your old antique pieces of furniture.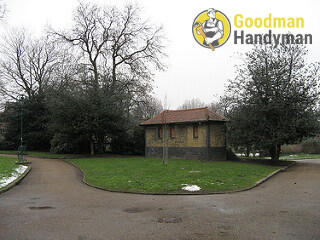 Our Brunswick Park handymen can get your plumbing repaired and/or made
Plumbing problems
come when least expected , it's a fact of life. Having said that, our professional plumbing handymen in Brunswick Park N11 provides an affordable and safe solution to a variety of small and not so small problems relating to plumbing, fixtures and water appliances.
Private and business customers in N11 Brunswick Park
can turn to us for
Repair and replacement of leaky pipes, taps and other fixtures
Unblocking of sinks, drains and toilets
Shower and water appliance installation
Households and establishments in Brunswick Park N11 are serviced Monday to Sunday , under extended hours. We do our best to deal with emergency plumbing problems as soon as physically possible. Customers in
N11 Brunswick Park
receive fair pricing and guarantee of quality work and industry standard results as we use durable, high strength spare parts and materials.
It takes a cheap handyman in Brunswick Park to paint a house/flat
You need a clean and proper house to
feel comfortable living
in Brunswick Park.
If there is paint coming of the walls or patches covered in dirt or kids' drawings you might need some help fixing that. Fortunately for you we are the best painting company in N11 Brunswick Park and we are happy to provide you with our services. We are not like the fraudulent firms in N11 who are just in it to take your money.
Typically
, a good way to discern the good from the bad are reviews in Brunswick Park N11 and we can assure you that not a single negative review exists. Another factor to consider is the materials that one uses, yet again, you can be sure that we offer only the best.
Apart from being a residential district, Brunswick Park has a small industrial estate on its territory, which gives employment to a considerable part of its residents. There is of course a business park too. It is located where the headquarters of the Northern Telecom Factory were located. The factory itself became a symbol of Brunswick Park and, one can be sure about that, not a day passed by for many years without some of the workers, local residents or just people acquainted with the area, refer to the factory by its notorious nickname - 'The Standard'.
Our firm can handle any property maintenance project nearby
We also have handymen-electricians in Brunswick Park
We are Brunswick Park seasoned contractors who have the require expertise and tools to maintain
your property's electrical system
. We can easily solve all electrical problems because we have been in business for quite a while and during that time we have worked on a large number electrical jobs of different
scale
and
complexity
.
To our
N11 handymen
it doesn't matter whether they have to rewire your commercial establishment or household , or mount your property's light installation because they are qualified and prepared to handle any job with absolute excellence. After all it is not by chance that we are renowned as the finest
repairmen
in N11 Brunswick Park.