Book a Affordable handyman in NW2, NW4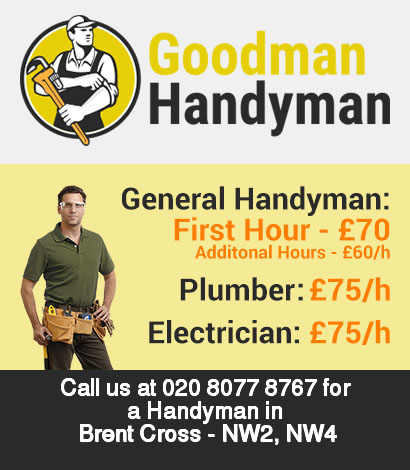 We are professional contractors and
we specialise in Brent Cross property maintenance services
. We have the necessary technical capacity and expertise to conduct repairs, install bathroom and kitchen appliances, prepare your house for the
summer and winter
and etc.
We dare say that we are the best handyman in NW2, NW4 Brent Cross because we are currently the most praised and sought after technicians. We owe our positive status to the fact that we provide high quality services at very affordable prices which we calculate by
taking into consideration
the one of kind specifications of each NW2, NW4 house maintenance project for which we are contacted. We have chosen this pricing method because it allows us to fit into any budget .
You can learn more about our Brent Cross company by exploring our website or
contacting us directly
via telephone or e-mail. Once you get in touch with us, don't be timid to request your personalised free quote.
Getting a reputable handyman for your domestic needs is easy - call 020 8077 8767
Take
advantage
of our competitive prices for professional Brent Cross carpentry services. We will polish your old wooden furniture and if needed we can make new ones for your home or office. Call our numbers and book skilled handymen in NW2, NW4 for any sort of remodeling project you might have. We can fix
roofs
, arrange
shingles
and do
joinery
.
Our Brent Cross NW2, NW4 carpenter company
is by far the most convenient one in the area and we will take the time to plan and carry out your project. We try to personalise every task and so far our feedback and ratings have been simply flawless.
We constantly
look for ways to improve and this is why we have the most up to date carpentry supplies and tools available.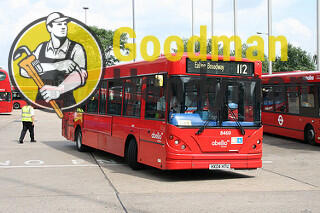 Our Brent Cross handymen can get your plumbing repaired and/or made
We maintain
and provide a range of professional plumbing services in Brent Cross covering various maintenance, repair and emergency requirements of residential and commercial customers.
Our plumbing handyman in NW2, NW4 offers
a quick and safe solution to things like
Unblocking of drains, sinks, toilets etc.
Repair & replacement of leaky pipes and faulty taps
Installing and connecting washing machines & dishwashers
We also deal with different plumbing emergencies and ensure quick response and even quicker resolution to the problem. Our
plumbers in NW2, NW4
are qualified professionals who have the skills, expertise and equipment to come up with an adequate solution to various plumbing repair issues and emergencies. We keep
service costs
within reasonable limits without compromise on quality or efficiency of our work.
It takes a attentive handyman in Brent Cross to paint a house/flat
Life would be dull without colors wouldn't it.
No matter how good
the brand of paint that was originally used in your house in Brent Cross appears to be, either due to different accidents or the simple passage of time, some imperfections begin to develop.
The wisest decision
in this case is to hire a decorator in NW2, NW4. You can count on us to provide you with the best house painting services in NW2, NW4 Brent Cross for a very low price. Our specialists are adept at all kinds of jobs , including floor painting and yard work such as deck painting and fence painting. We have yet to disappoint any of our clients in Brent Cross NW2, NW4. We make use of only the best brands of paint.
Our firm can handle any property maintenance project nearby
We also have handymen-electricians in Brent Cross
It is completely normal to delegate
the wiring of your house to someone else in NW2, NW4 Brent Cross
, considering how dangerous this job could be. There are plenty of career handyman electricians on our pay in Brent Cross ready to help with any
electrical problems
you might be having.
With our boys you never need to worry how exactly competent they are at doing said repairs , and there is little room for error as short circuits can leave you a house short. We are one of the most renowned such firms in Brent Cross NW2, NW4. Typically the most capable handyman electricians in NW2, NW4 are already with us.