Book a Local handyman in N12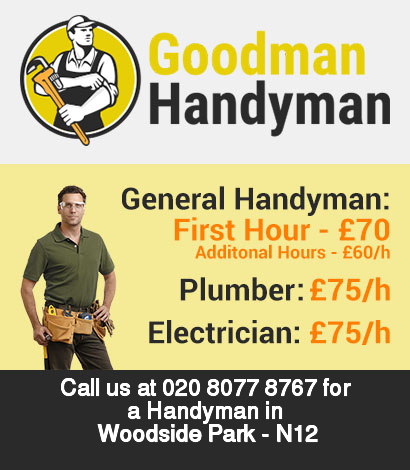 Even the smallest
home maintenance projects
can quickly become tiresome and expensive jobs which will consume vast amounts of your time and energy. You can avoid this from happening by
getting in touch
with us and deciding to take advantage of
our N12 Woodside Park handyman services
. We are seasoned technicians and we have the required instruments to easily, quickly and efficiently carry out both small and large projects.
We use only
the best construction instruments
because we want to be able to handle complex jobs without any unwanted difficulties and costly delays. During our careers we have worked on
numerous house repairs
in Woodside Park N12 and we have managed to complete every single one of them with flying colours because we operate in a precise and responsible manner. You can
ask for a final quotation
by telephone, e-mail or the online contact form which we have posted on our website. Know that we are eager to handle your house maintenance .
Getting a fully equipped handyman for your domestic needs is easy - call 020 8077 8767
Responsibility on all levels
Over the years we have worked very hard in order to guarantee you will not be able to find a better handyman service in Woodside Park N12 than the one that is being offered by us. All our handymen are N12 based and they have intimate knowledge of the area. They are ready to go an extra mile for you in order to make sure that your needs are covered professionally. It does not matter whether you are looking for someone to handle a small carpentry work for your Woodside Park home, the pipes or the electrical grid need repair. We are prepared for everything and we are not going to let you down, because we have the right tools, skills and the motivation to do the best work possible.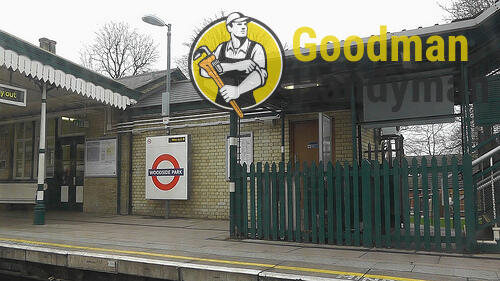 Our Woodside Park handymen can get your plumbing repaired and/or made
If a
pipe
in your
home or office
has started to leak, you should quickly take action before the leakage gets worse. As a vetted handyman company that also specializes in
plumbing services in N12 Woodside Park
, we are familiar with the damages that can result after any leakage issue regardless of its scope and character. Our diligent and skilled plumbers have the best tools to efficiently detect and fix leaks. We provide outstanding quality and our impressive range of
plumbing services in N12 also includes
:
bathroom and kitchen maintainance
fitting shower screens
boiler and radiator servicing
You can count on us in case of an
emergency plumbing
situation since we have an ultrafast response time
It takes a dedicated handyman in Woodside Park to paint a house/flat
When
redecorating
your home, changing the colour of your walls or floors may be time-consuming and expensive but by hiring our professional painters in Woodside Park you can get the job done in no time and for little money. We at
Goodman Handyman
use
various painting techniques
and render full range of services , such as floor and ceiling painting, exterior painting and even wallpapering for our N12 customers. You can book our decorators for any day and time that are
suitable for you
and rely on our punctuality and expedience to see the work through as quickly and efficiently as possible. Make your house the brightest and
best-looking property
in the area of Woodside Park by booking our professional painters that come at quite moderate rates.
Another fine part of Woodside Park where older buildings can be seen and even bought for residential purposes is located in the north western part of the area, where the interwar architecture - from the 1-20s and 1-30s - is abundant. This part of the suburb is usually referred to as Woodside Park Garden Suburb, because the majority of the houses here are semi-detached, with beautiful private gardens, as well as several small but very well maintained public parks that add up to the charisma and comfortable atmosphere of the region.
Our firm can handle any property maintenance project nearby
We also have handymen-electricians in Woodside Park
We offer top notch and expedient
electrical services
in the area of Woodside Park and our handyman electricians can do any job at quite affordable prices. For your N12 house we offer a variety of electricity-related solutions such as light switch wiring or complete rewiring. You can book our experienced and very helpful domestic handyman electricians for any day that suit you best .
You can also rely on us in case you have any electrical problems in the area of
N12
. Our pros will do their best to come to your Woodside Park home in no time and resolve the issue.
Living in Woodside Park comes with a lot of benefits. The suburb is one of the best in Barnet and it is well connected to Central London too, mainly through the Woodside Park tube station. Spike and Emma Bunton are famous local residents. If the place was good enough for them, it will be good enough for you too – and we will make sure it gets even better.