Book a Efficient handyman in BR4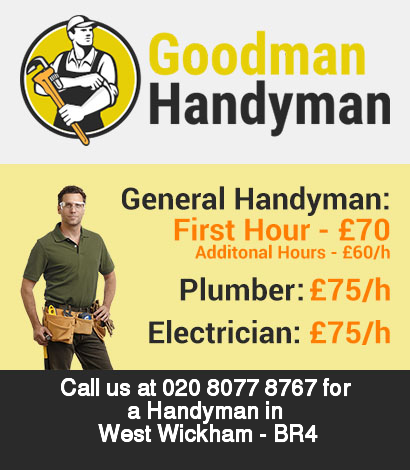 Unless
you plan on
studying plumbing and mechanic at West Wickham
there will always be a need for handyman services. It is much more comfortable for you in BR4 to just pick up the phone and call in somebody to take care of the problem, thus saving yourself a
great deal
of stress , This poses another problem however. While handyman services are indeed abundant, there is no certain way to discern the good ones from the bad ones in
BR4 West Wickham
. The best you can hope for is guessing about their competence either from their website or from independent customer reviews. You can use those to get a general idea about their capabilities , however you should still judge them based on their tools and their
professionalism in West Wickham BR4
.
In reality this is a very vital choice as a mistake could
potentially
put the whole of your property in danger and cause irreparable damage.
Getting a competitive handyman for your domestic needs is easy - call 020 8077 8767
We are the leading provider of
absolutely reliable
carpentry services
in BR4. Our skillful and motivated and
extensively
experienced professionals are ready to work for you day and night in order to complete your project, and by doing so make your house into the place of your dreams.
Tell us what sort of carpentry work in West Wickham you want
to get done and we will facilitate in every way for it to be completed. All imaginable conditions that we operate on are among the best in West Wickham - they are made available to you in such a way that would guarantee your comfort, peace of mind, and your ultimate satisfaction with the results that are being delivered to them by our experts.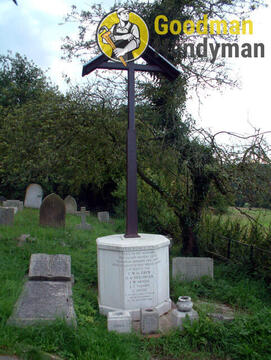 Our West Wickham handymen can get your plumbing repaired and/or made
We maintain
and provide a range of professional plumbing services in West Wickham covering various maintenance, repair and emergency requirements of residential and commercial customers.
Our plumbing handyman in BR4 offers
a quick and safe solution to things like
Unblocking of drains, sinks, toilets etc.
Repair & replacement of leaky pipes and faulty taps
Installing and connecting washing machines & dishwashers
We also deal with different plumbing emergencies and ensure quick response and even quicker resolution to the problem. Our
plumbers in BR4
are qualified professionals who have the skills, expertise and equipment to come up with an adequate solution to various plumbing repair issues and emergencies. We keep
service costs
within reasonable limits without compromise on quality or efficiency of our work.
It takes a affordable handyman in West Wickham to paint a house/flat
You can look for weeks but you won't find more
experienced
and hard-working painters than us. We make this bold statement because we are famed and acclaimed as the contractors who provide the best
painting services in West Wickham
. To use it doesn't matter whether we have to repaint your entire household or just a room because we have the needed tools and expertise to properly and flawlessly carry out even the most tiresome and demanding projects. Throughout the years we have managed to maintain a
110% completion ratio
in BR4 because we are always ready to go beyond our call of duty in order to equal the desires of our clients and our predetermined deadlines. You can book our painting services in BR4 West Wickham by giving us a phone call .
The area has a total of four schools, Oak Lodge, Pickhurst and Hawes Down, Saint David's and Wickham Court and Wickham Common which many consider to be the best school in the area. All four schools are primary schools. No secondary schools are located in the area of West Wickham. The closest secondary schools are situated in the neighboring area of Beckenham and are Langley School for Boys and Langley School for Girls. Other nearby secondary schools are Hayes School and Ravenswood School.
Our firm can handle any property maintenance project nearby
We also have handymen-electricians in West Wickham
Get in touch with us
if you are experiencing electrical difficulties
. We are experienced and certified electrical contractors in BR4 West Wickham and we provide
high quality
services with which you will be fully satisfied.
We have been in business for a number of years and we can smoothly and quickly carry execute the electrical wiring of your property, mount lighting fixtures,
maintain the electrical system
of your household or office. We operate with a well-drafted calendar which always has free slots for new projects and which permits us to accept last minute bookings , so don't be hesitant to contact us with prior notification if you need
electrical services in West Wickham BR4
.