Book a Licensed handyman in W11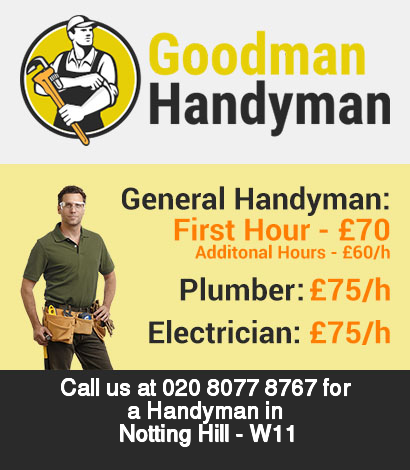 Looking for dependable,
efficient and cost-effective
house repair services in W11 Notting Hill? You need not look any further, because our team of vetted experts are going to provide you with a solution to all your problems and more. We are ready to take the responsibility to handle all sorts of domestic maintenance jobs
our Notting Hill W11 area clients
have for us.
We will
do our due diligence
and make sure that you do not need to worry about a single aspect of the way that the project is expected to finish .
No matter whether you want us to fix something in your small apartment or big house , we will do an impeccable job on a competitive price that no other
repairmen team in Notting Hill
can offer to you. Do not believe us? Give a call to our
friendly and polite
around the clock customer support now and get a free no obligation quote for the full price of your project and you would not doubt us anymore .
Getting a safe handyman for your domestic needs is easy - call 020 8077 8767
Fully trained and inexpensive carpentry contractors
are now available in the area of to provide great variety of options for your home remodelling. As a homeowner you need a reliable company that can offer home improvements specially made to
meet your demands
. The expert handyman services that we can provide for your W11 house are quick and cheap. There is no joinery or remodelling job that our artisan professionals can't handle. If you want the timber in your property to be properly maintained hire one of our workers right away. We are a renowned
carpenter company that is operating
in the area of
at at quite attractive fees. Our staff is dedicated to complete the task and the carpenters are equipped with all the necessary tools to do so.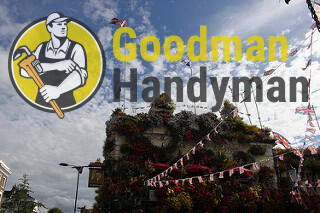 Our Notting Hill handymen can get your plumbing repaired and/or made
Since the kitchen is the most important part of any home, it is incredibly vital to take good care of it. In an attempt to make this possible for you , we employ skilled handymen who offer outstanding plumbing services in Notting Hill. If you feel that your kitchen sink is blocked or you have a terrible smell coming from your pipes , we will quickly send our polite and trained plumbers to your property. We are properly trained and equipped to:
Unblock sinks and basins
Repair kitchen taps
Maintain plumbed refrigirators
We can offer you a full house plumbing inspection to prevent unexpected emergencies in the future. Business and commercial clients in Notting Hill W11 can also hire us for an affordable price .


It takes a eco-friendly handyman in Notting Hill to paint a house/flat
We are offering high quality and moderately rated painting services in the region of Notting Hill. Our decorators can assist with various tasks, such as deck or fence painting or a complete house varniching and you can hire them at attractive prices. Our customers in W11 can be sure that with our handymen their house painting project is in the hands of seasoned and trustworthy assistants , who can meet every concrete need you have. Book us now to paint your Notting Hill W11 home and you can enjoy quick and excellent service due to the variety of painting techniques that our team of pros uses. Become one of the numerous happy customers with a newly-painted house at the lowest possible rates in the area.


Our firm can handle any property maintenance project nearby
We also have handymen-electricians in Notting Hill
If you want to avoid electrical problems you should contact our company and get the highest quality of services available in the area of W11 Notting Hill. Our handyman electricians will examine thoroughly the electrical grid of your house quite expediently. For our Notting Hill W11 customers we also provide a complete set of electrical services that include but are not limited to entire house rewiring. Your W11 Notting Hill house will be completely safe in the hands of our professional and very attentive handymen. By hiring us you get the best electrical contractor in the area of Notting Hill W11 at quite low rates .