Book a Reputable handyman in E10, E15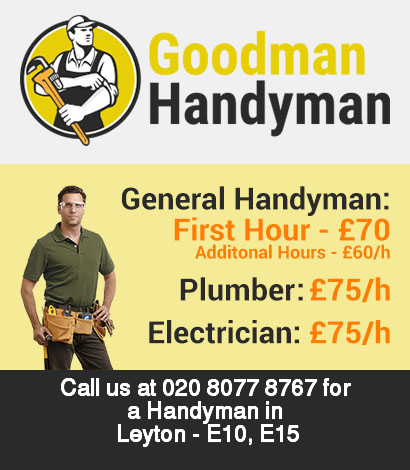 The only way to conduct
a quick and flawless handyman project in Leyton E10, E15
is to have the right tools and skills for the job.
Fortunately for you we are
Leyton repairmen
and we have both the instruments and knowledge to meticulously and efficiently maintain your household. We work in full transparency because we want our clients to know that they have employed reliable and
competent
contractors who will take good care of their property. To us it doesn't matter whether we have to fix a single feature or your entire home because we have the manpower to
organise
and carry out demanding and laborious property repair projects in E10, E15 Leyton.
Keep in mind that we work with top notch supplies because our main goal isn't the patch up the problematic areas but to fix them permanently so that you don't have to worry about them anymore. You can see in advance how much
our E10, E15 Leyton handymen services
will cost you by contacting us and asking for a personalised quote.
Getting a certified handyman for your domestic needs is easy - call 020 8077 8767
Take
advantage
of our
affordable
fees for professional Leyton carpentry services. The carpenters which we have will prolong the life of your old wooden furniture and if needed we can make new ones for your home or office. look for our company and book skilled handymen in E10, E15 for any sort of remodeling project you might have. We can fix
roofs
, adjust frames and shape wood.
Our Leyton E10, E15 carpenter company
is by far the most convenient one in the area and we will easily customise and carry out your project. We try to personalise every task and so far our feedback and ratings have been perfectly shining.
We constantly
look for ways to improve and this is why we have top class commercial carpentry supplies and tools available.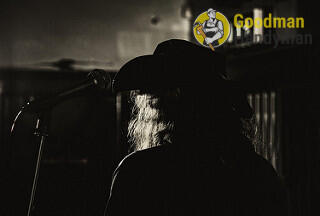 Our Leyton handymen can get your plumbing repaired and/or made
Plumbing problems
come when least expected , it's a fact of life. Having said that, our professional plumbing handymen in Leyton E10, E15 provides an affordable and safe solution to a variety of small and not so small problems relating to plumbing, fixtures and water appliances.
Private and business customers in E10, E15 Leyton
can turn to us for
Repair and replacement of leaky pipes, taps and other fixtures
Unblocking of sinks, drains and toilets
Shower and water appliance installation
Households and establishments in Leyton E10, E15 are serviced Monday to Sunday , under extended hours. We do our best to deal with emergency plumbing problems as soon as physically possible. Customers in
E10, E15 Leyton
receive fair pricing and guarantee of quality work and industry standard results as we use durable, high strength spare parts and materials.
It takes a experienced handyman in Leyton to paint a house/flat
If you are
looking for painters
providing high quality and affordable services in E10, E15 Leyton, then contact us and we will make sure to see your project completed in the most professional and expedient manner.
We can complete
any kind of house painting job from offering exterior paint to wallpapering thanks to the various
painting techniques that our handymen use
. You can hire our experienced pros to
renovate your Leyton E10, E15 home
for any day and time that are convenient for you. Our team of professional decorators will be more than happy to assist you with a great diversity of painting solutions that have no price match in the area of E10, E15 Leyton, so don't hesitate to become one of our numerous happy customers.
Our firm can handle any property maintenance project nearby
We also have handymen-electricians in Leyton
Having faulty
electrics
in your house is not only unsightly, but it can be also quite dangerous to yourself and your family in Leyton. Instead of sitting idly you have to
do something
about it. Considering the specifics of the job and the huge amount of risk entitled, especially for someone who doesn't know what he is doing, you would be better off hiring a professional in E10, E15. this is where we come in. We are one of the
longest standing wiring experts in E10, E15 Leyton
. No job is too hard or too dangerous for the best team in Leyton E10, E15.