Book a Vetted handyman in N8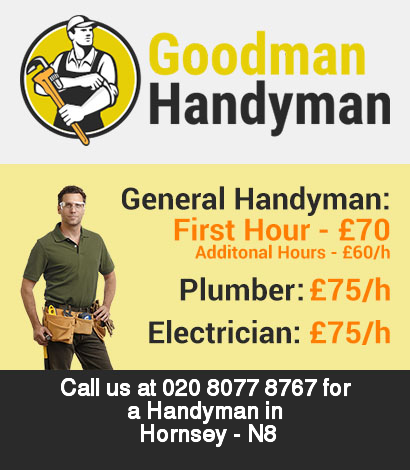 Repair work is almost as unpleasant as it is inevitable
. In
N8
while you might not want to have to deal with it soon, you never know what will happen. instead of laboring over it, we offer you an alternative: our accountable and affordable
handyman services in Hornsey N8
. For many years we have
provided our clients
with flawless
repairs in Hornsey
. With a
team
, consisting of highly trained seasoned professionals it is a small wonder how we consistently receive incredibly
positive reviews
about our work in N8 Hornsey. The reality is that we are a cut above the rest mainly due to our enormous desire to please our clients and our respect for our line of work.
You are as good as your tools as they say, which in our case is rather impeccable. Hurry up and reach us to book our work at convenient times for you, available
every single day
.
Getting a precise handyman for your domestic needs is easy - call 020 8077 8767
Most of the
home improvement
projects are fun on paper but actually accomplishing them will most likely require hiring a handyman.
Call our carpenter company
in
N8 Hornsey
and just let us know what is the nature of your job. Our specialists have all sorts of carpentry equipment required for cutting, joining and polishing. We are going to make any sort of finish you like and your satisfaction is 100% guaranteed. We are a
reliable carpentry contractor in Hornsey N8
and the technicians which we have are also good for all sorts of domestic remodeling.
We will breathe new life into beat up pieces which need refreshing. The top grade primer which we use will leave behind a protective layer thus preserving your pieces.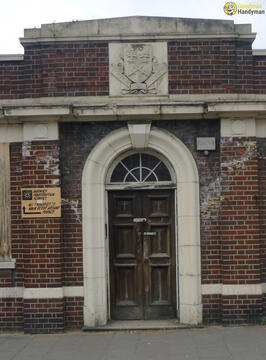 Our Hornsey handymen can get your plumbing repaired and/or made
We provide
highly professional and helpful plumbers in Hornsey N8
who can competently perform any servicing or installation job in your against competitive repayment .
Our company organizes excellent household plumbing solutions to all N8 Hornsey homeowners that feature a great variety of tasks. You can count on competent assistance in case of shower installation or drain cleaning whenever you need it. Our Hornsey N8 customers can be sure that
the plumbers will come
with all the necessary tools to complete the job quite expediently and at a consistent pricing. Our qualified professionals always arrive on regardless of the date or time you have scheduled for your appointment. No matter for what kind of plumbing work you will hire our plumbers , the end result will always be satisfactory.
It takes a reputable handyman in Hornsey to paint a house/flat
As professional painters
we know how
tiresome
and frustrating painting projects can be. This is why we offer our services to everybody who doesn't have the experience or equipment to accordingly paint or repaint their home or places of work. We are qualified and trustworthy specialists and we provide
affordable painting services in Hornsey N8
.
We have the assets to execute all types of jobs from full property repainting to smaller projects such as ceiling painting.
The only thing
that you have to do to take advance of our handyman services in Hornsey is to send us an e-mail and employ us. You can contact us at any time of the day as we non-stop, 7 days a week customer support centre. Once you get in touch with us don't forget to ask for a non-binding free quote.
Even though Hornsey is a particularly old area - the Hornsey Village is recorded to have existed as far back in time as 1202, no great historical events, at least not measurable with other surrounding London districts, can be mentioned to have taken place in Hornsey. Life here was quiet and the first big expansion came in Edwardian times, when much of the current territory of Hornsey was built up with the typical for the era architecture. Namely then the original parish church, one of the biggest landmarks in Hornsey was erected in Hornsey High Street.
Our firm can handle any property maintenance project nearby
We also have handymen-electricians in Hornsey
It is completely normal to delegate
the wiring of your house to someone else in N8 Hornsey
, considering all electricity related deaths that happen each year. There are plenty of career handyman electricians on our pay in Hornsey ready to help with any
electrical problems
you might be having.
With our boys you never need to worry about their experience or tools , and there is little room for error as short circuits can leave you a house short. We are one of the most renowned such firms in Hornsey N8. Typically the
least accident-prone
in N8 are already with us.