Book a Trusted handyman in W8, W11, W14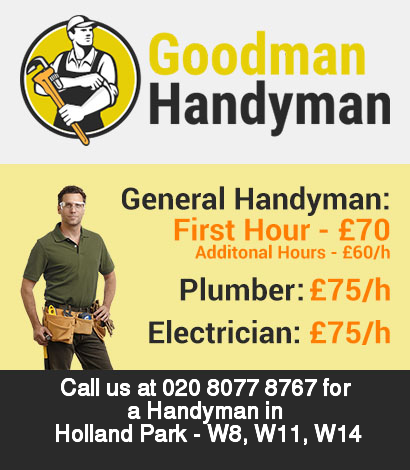 When you
need anything to be found in the house fixed
, just give our insured, certified and skillful handymen in W8, W11, W14 Holland Park a call and they will make sure that your needs are being covered in
absolutely comfortable
and efficient manner. We are the proven leaders in the field of
handyman services in Holland Park W8, W11, W14
and we simply know how to get a job done right.
Over the years we have managed to be at the service of thousands of clients, handling a vast array of repair tasks and many more. We use tested methods, very flexible schedule and efficient tools to guarantee the optimal results all people who have entrusted us with taking care of their homes hope for. Just give us a call and we will manage the even the smallest and
seemingly insignificant
aspects of the jobs in Holland Park that you have for us
quickly
and stress free. We maintain friendly 24/7 customer support that is ready to help you with the booking .
Getting a green handyman for your domestic needs is easy - call 020 8077 8767
Most of the
home improvement
projects can be quite exciting to start but actually accomplishing them will most likely require hiring a handyman.
Call our carpenter company
in
W8, W11, W14 Holland Park
and just let us know what type of a household project you have on your hands. Our specialists have all sorts of carpentry supplies used for cutting, joining and polishing. We are able to come up with any sort of finish you like and your satisfaction is 100% guaranteed. We are a
reliable carpentry contractor in Holland Park W8, W11, W14
and workers dispatched by us are also good for all sorts of domestic remodeling.
We will breathe new life into antique furniture which need refreshing. The top grade primer which we use will leave behind a protective layer thus preserving your pieces.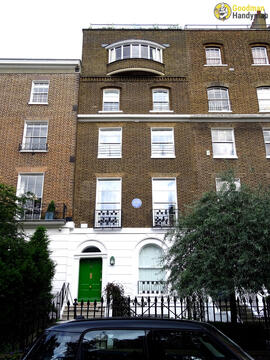 Our Holland Park handymen can get your plumbing repaired and/or made
The only way to
carry out a plumbing project
without additional complications and costly delays is to hire professional contractors who have the required technical capacity to handle the job.
Fortunately
for you, you won't have to look long in order to find the best plumbers in W8, W11, W14 as you have already found us. We are highly praised handymen because we always managed to meet our deadlines and provide our clients high
quality
and comprehensive
plumbing services
.
We have invested heavily into the best instruments because we want to be able to fix anything from clogged pipes to shower installations.
After all
it is not by chance that we are known as the plumbers in W8, W11, W14 Holland Park who maintain the largest selection of services in the area.
It takes a punctual handyman in Holland Park to paint a house/flat
Life would be dull without colors wouldn't it.
No matter how good
the brand of paint that was originally used in your house in Holland Park appears to be, either due to different accidents or the simple passage of time, some imperfections begin to develop.
The wisest decision
in this case is to hire a decorator in W8, W11, W14. You can count on us to provide you with the best house painting services in W8, W11, W14 Holland Park for a very low price. Our specialists are adept at all kinds of jobs , including floor painting and yard work such as deck painting and fence painting. We have yet to disappoint any of our clients in Holland Park W8, W11, W14. We make use of only the best brands of paint.
Even though Holland Park is primarily a residential district with no well defined boundaries, it has another face too. It has gained the status of a busy shopping area, which is easily explained when one takes a walk around the district. High Street Kensington, Holland Park Avenue, Ledbury Road, Clarendon Road all go through Holland Park and every single one of those streets and boulevards is a famous shopping area in itself, with a high number of boutiques and expensive clothes, jewelry and accessories shops scattered along them.
Our firm can handle any property maintenance project nearby
We also have handymen-electricians in Holland Park
We are capable and hard-working electrical
contractors in W8, W11, W14 Holland Park
and we provide reasonably priced handyman services in W8, W11, W14 which can solve all your electrical conundrums. To us it doesn't matter whether we have to repair your shot circuits or rewire your house's entire electrical system because we have the
instruments and experience
to handle any job regardless of scale and complexity. Our technicians are dependable and competent professionals who won't hesitate for a second to go beyond their call of duty in order to meet your expectations. You can learn more about our
electrical services in Holland Park
by either exploring our website or sending an
inquiry
by e-mail .