Book a Cheap handyman in W4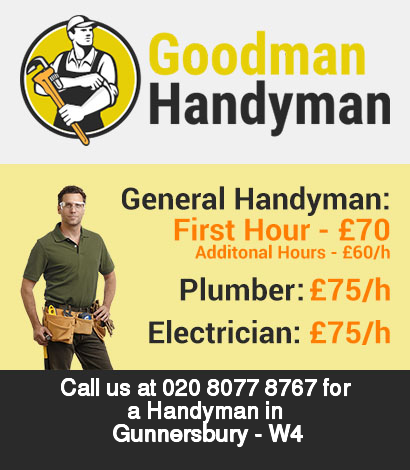 When you
need a certain part of your house fixed
, just give our licensed and extensively knowledgeable handymen in W4 Gunnersbury a call and they will make sure that your needs are being covered in completely stress-free manner. We are the the most logical choice for
handyman services in Gunnersbury W4
and we simply know how to get a job done right.
Over the years we have managed to be at the service of thousands of clients, handling literally all sorts of repair tasks and many more. We use tested methods, top notch supplies and efficient tools to guarantee the optimal results all people who have entrusted us with taking care of their homes hope for. Just give us a call and we will manage the all possible details of the jobs in Gunnersbury that you have for us
quickly
and stress free. We maintain friendly 24/7 customer support that is ready to give you a free quote .
Getting a experienced handyman for your domestic needs is easy - call 020 8077 8767
We are the leading provider of
truly top notch
carpentry services
in W4. Our licensed, very well trained and
extensively
experienced professionals are ready to work for you day and night in order to complete your project, thus turning your house into the place of your dreams.
Tell us what sort of carpentry work in Gunnersbury you want
to get done and we will facilitate in every way for it to be completed. The prices and schedule that we operate on are among the best in Gunnersbury - they are
flexible, attractive and tailored
in such a way that would guarantee your comfort, peace of mind, and your ultimate satisfaction with the results that are being delivered to them by our experts.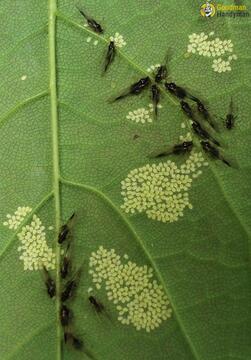 Our Gunnersbury handymen can get your plumbing repaired and/or made
Leaky taps,
burst pipes and blocked toilets
are just some of the many problematic situations resolved by our professional plumbing services in Gunnersbury. A wide range of basic and complex plumbing solutions is covered by our
professional handyman range in W4
. Households and offices can turn to us and rest assured that no matter how complex the job or big the problem, our qualified and experienced plumbers in W4will resolve the situation within the shortest time possible. We
tackle issues
such as
Plumbing emergencies (blocked pipework/drains, burst pipes)
Regular maintenance and repair
Installation of showers, washing machines & dishwashers
as well as many others. We use
high quality
, industry certified spare parts, materials and supplies as to be able to deliver long lasting, reliable results and give customers much needed peace of mind.
It takes a punctual handyman in Gunnersbury to paint a house/flat
Life would be dull without colors wouldn't it.
No matter how good
the brand of paint that was originally used in your house in Gunnersbury appears to be, either due to different accidents or the simple passage of time, it will eventually need to be changed.
The wisest decision
in this case is to hire a decorator in W4. You can count on us to provide you with adequate work in W4 Gunnersbury for a very low price. Our specialists are well trained and versed in a variety of services , including floor painting and yard work such as deck painting and fence painting. We have yet to disappoint any of our clients in Gunnersbury W4. We make use of only the best brands of paint.
Gunnersbury is mainly a residential area and is known for its wide variety of pre World War II houses. The main building in the area is the 18 storey high BSI (British Standard Institution) building. The edifice lies on Chiswick High Road and is located in close proximity to the Gunnersbury Station. The Gunnersbury Station is another well-known establishment of the area because it links Gunnersbury to the other parts of London. The station was opened in 18-- and currently serves the District Line and the North London Line. According to the latest numbers the tube section of the station is used by over 4.5 million people per year while the rail section is used by a little over than 2 million people per year.
Our firm can handle any property maintenance project nearby
We also have handymen-electricians in Gunnersbury
It is completely normal to delegate
the wiring of your house to someone else in W4 Gunnersbury
, considering all electricity related deaths that happen each year. There are plenty of career handyman electricians on our pay in Gunnersbury ready to help with any
electrical problems
you might be having.
With our boys you never need to worry about their experience or tools , and there is little room for error as short circuits can leave you a house short. We are one of the most renowned such firms in Gunnersbury W4. Typically the
least accident-prone
in W4 are already with us.