Book a Helpful handyman in SE1, SE11, SE17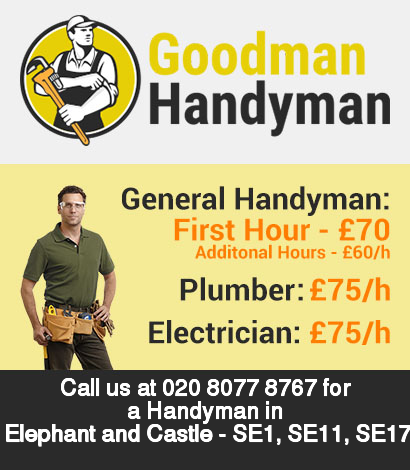 There might be many
handyman companies in SE1, SE11, SE17 Elephant and Castle today
, but one thing is certain – opting precisely for our services is the most flexible, reliable and cost-efficient solution to any house repair jobs in SE1, SE11, SE17 that you would be in a position to find .
Just get in touch with our polite and very knowledgeable team and we are going to figure out
the details
. We are going to schedule for the home improvement and
repair to be carried out
at a time that is going to be most comfortable for you. We will supply the high quality tools and materials that are going to be needed for the proper completion of the project and last but not least, we are going to tailor a custom quote for your home maintenance in SE1, SE11, SE17 Elephant and Castle so that
you would not have to worry
about strain being put on your current budget in any way.
Getting a helpful handyman for your domestic needs is easy - call 020 8077 8767
We handle
carpentry jobs around Elephant and Castle SE1, SE11, SE17
in a manner that is up to all the highest quality standards of the industry. Our well trained, extensively experienced
handyman technicians
are first going to consult with you on your views about the job that you want them to do. They will
carefully plan
every step of the project, so that
the carpentry service in Elephant and Castle that you receive
from us is indeed covering all your
personal requirements
, needs and preferences , and then come and do the job at a time that appeals to you completely. Do not forget that we are the one company that uses the best materials, professional supplies and state of the art tools currently known to the business .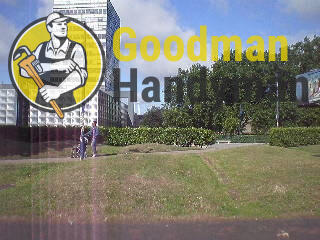 Our Elephant and Castle handymen can get your plumbing repaired and/or made
Leaky taps,
burst pipes and blocked toilets
are just some of the many problems addressed by our professional plumbing services in Elephant and Castle. A wide range of small and large scale plumbing solutions is covered by our
professional handyman range in SE1, SE11, SE17
. Residential and commercial clients can turn to us and rest assured that no matter how complex the job or big the problem, our qualified and experienced plumbers in SE1, SE11, SE17will resolve the situation within the shortest time possible. We handle things like
Plumbing emergencies (blocked pipework/drains, burst pipes)
Regular maintenance and repair
Installation of showers, washing machines & dishwashers
as well as many others. We use
high quality
, industry certified spare parts, materials and supplies so that we deliver long lasting, reliable results and give customers much needed peace of mind.
It takes a vetted handyman in Elephant and Castle to paint a house/flat
We are a renowned company with
significant
experience in the sphere of painting services and our professional decorators are capable to assist the
customers in SE1, SE11, SE17 Elephant and Castle
with any kind or size of house painting job. We (Goodman Handyman) provide a full range of solutions to change the colour of your Elephant and Castle SE1, SE11, SE17 home that feature outdoor painting of a deck or fence and indoor painting of walls .
Our teams of professional painters
are properly trained to use various techniques and can be trusted to complete a reliable and time-saving job at the most attractive prices that can be found in the area. The decorators will come fully equipped to your house on a date that suits you best .
In the middle ages, the place was called Newington. Newington, now Elephant and Castle, is one of the oldest London areas to be mentioned in the Doomsday Book. Back then, the district belonged to the Archbishop of Canterbury. There was an aging church in the area called St Mary's Church - the structure was torn down in order to open up room for urban development and roads at the end of the nineteenth century. Elephant and Castle is also the site of one of the oldest hospitals in London, dating back before the reformation. The hospital expanded and was quite successful, allowing it to survive as an institution until the eighteen fifties.
Our firm can handle any property maintenance project nearby
We also have handymen-electricians in Elephant and Castle
We are properly
equipped and competent
electrical
contractors in SE1, SE11, SE17 Elephant and Castle
and we provide affordable and top quality handyman services in SE1, SE11, SE17 which can solve all your electrical conundrums. To us it doesn't matter whether we have to wire your thermostat or rewire your house's entire electrical system because we have the manpower and knowledge to handle any job regardless of scale and complexity. Our technicians are diligent and well-trained professionals who won't hesitate for a second to go beyond their call of duty in order to accommodate all your request. You can learn more about our
electrical services in Elephant and Castle
by either exploring our website or contacting us via telephone .