Book a Local handyman in SW3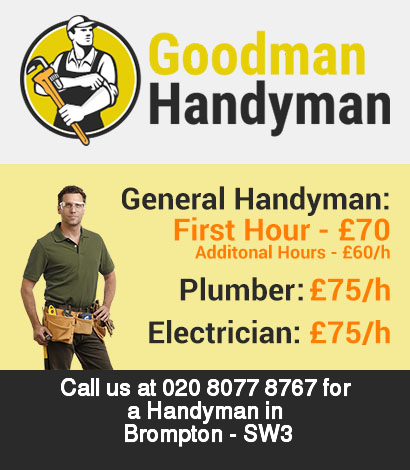 We are the leading
providers of dependable, reasonable and safe handyman services in SW3 Brompton
. We have been the leading company that specializes in property repair solutions in the area, and we have earned our reputation by simply not letting down our clients even one bit. Get in touch today for more information on our team of handymen to be found working around
Brompton SW3
, our
wide ranging services
and affordable rates. You will see for sure that we are indeed the company that will do the job .
Our SW3 insured services, reliable experts and flexible schedule will bring not only optimal results of your project, but also your complete comfort and peace of mind. You can count on our experts even in emergency situations – we always have a team ready to
answer your call
, no matter how
urgent
the job is in Brompton.
We are not going to let you down one bit.
Getting a reputable handyman for your domestic needs is easy - call 020 8077 8767
We are the leading provider of
absolutely reliable
carpentry services
in SW3. Our skillful and motivated and
extensively
experienced professionals are ready to work for you day and night in order to complete your project, and by doing so make your house into the place of your dreams.
Tell us what sort of carpentry work in Brompton you want
to get done and we will facilitate in every way for it to be completed. All imaginable conditions that we operate on are among the best in Brompton - they are made available to you in such a way that would guarantee your comfort, peace of mind, and your ultimate satisfaction with the results that are being delivered to them by our experts.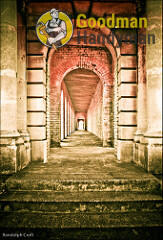 Our Brompton handymen can get your plumbing repaired and/or made
Looking for
reliable
plumber handymen
in SW3 Brompton? No worries – we are the people you need! Our professional plumbing service in Brompton SW3 offers quick and efficient solutions to various general and emergency plumbing problems faced by households and establishments. By all means turn to us for
Repair and replacement of leaky pipework, taps and other water fixtures
Unblocking of toilets, sinks, kitchen/bathroom/laundry drains etc
Installation/connection/health check of water appliances
In order to ensure best possible repairs and workmanship quality we
employ qualified SW3 plumbers
who use industry approved spares and supplies on all jobs. Private and business customers in Brompton SW3 receive week round service coverage under extended hours. We always attend to all plumbing emergencies as soon as physically possible. Fair quotes ,
adequate pricing
, no hidden fees.
It takes a certified handyman in Brompton to paint a house/flat
Trust our experience when you are in need of
masterful SW3 Brompton painting services
. You will struggle to find a better
organized Brompton handyman company
than ours when it comes to domestic decoration. Our painting techniques are countless and the services which we offer you vary a lot. Our technicians can operate at your yard where we usually do SW3 outdoor paining of full facades and walls. Additionally you can have
single items painted
and they will look just like new. Check your schedule and give us a buzz – we are committed to delivering you flexible services and we can do it on any day of the week. Advanced painting supplies and tools are provided by our workers .
Life here is centered on several major streets and roads. Probably the best known among them is Kings Road, which starts from Chelsea and is stretches as far as Fulham. Most of the 5 star hotels and upmarket boutiques in Brompton are on the Old Brompton Road, and curiously enough, Diana, Duchess of Wales is one of the most famous residents here - she used to rent a flat together with three of her friends on Old Brompton Road prior to her engagement to Charles and moving to Clarence House in 1-81.
Our firm can handle any property maintenance project nearby
We also have handymen-electricians in Brompton
We are Brompton seasoned contractors who have the needed instruments and knowledge to maintain
your property's electrical system
. We can easily solve all electrical problems because we have been in business for a very long time and during that time we have worked on numerous house and office wiring tasks of different
scale
and
complexity
.
To our
SW3 handymen
it doesn't matter whether they have to rewire your home or office , or mount your property's light installation because they are competent and ready to handle any job with absolute excellence. After all it is not by chance that we are
famed as the most accomplished
repairmen
in SW3 Brompton.