Book a Safe handyman in BR3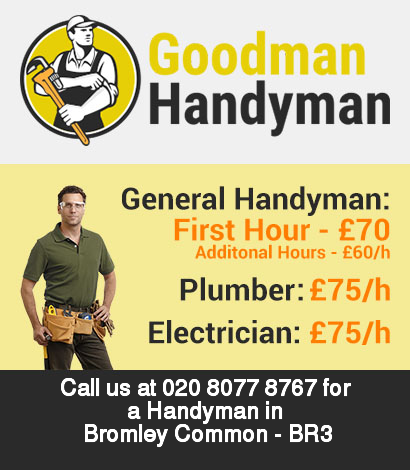 Feel free to get in touch with us for some of the best
house repair
services in BR3 Bromley Common
.
Our skillful stuff is going to complete any job that you have for them and do so in a manner that is up to all industry standards. Make sure that your home in BR3 is in a prime condition with our licensed handyman services that come on a flexible schedule and competitive prices.
All house repairs
and improvements that you have in mind are made possible by our company. The only thing that you need to do is book a day and hour for our experienced and
friendly
technicians based and
operating in Bromley Common BR3
to come to your place and carry out the project that you have in mind. We will provide all the materials, tools and manpower and do so on a competitive price – we are known to offer some of the best rates
available in BR3 today
.
Getting a precise handyman for your domestic needs is easy - call 020 8077 8767
We are the leading provider of
truly top notch
carpentry services
in BR3. Our licensed, very well trained and
extensively
experienced professionals are ready to work for you day and night in order to complete your project, thus turning your house into the place of your dreams.
Tell us what sort of carpentry work in Bromley Common you want
to get done and we will facilitate in every way for it to be completed. The prices and schedule that we operate on are among the best in Bromley Common - they are
flexible, attractive and tailored
in such a way that would guarantee your comfort, peace of mind, and your ultimate satisfaction with the results that are being delivered to them by our experts.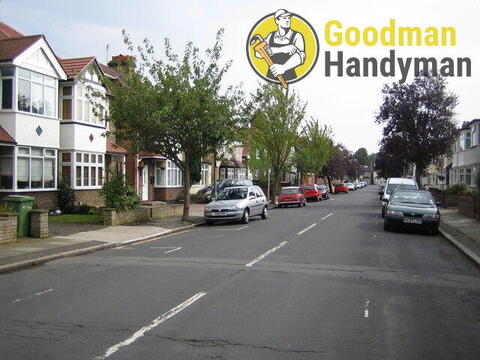 Our Bromley Common handymen can get your plumbing repaired and/or made
Having to cope with an emergency plumbing situation may not be on your
bucket-list
. Our well-trained and friendly
handyman plumbers in BR3 Bromley Common, however
, never say no even to the greatest of challenges. When a tap has to be replaced or when a
pipe bursts
late in the evening , you should not hesitate to contact us. We are a renowed and trusted business that provides the fastest and most reliable emergency plumbing solutions in BR3. Hire us and move one step closer to perks like:
Availability at a short notice
Excellent quality at a low price
Polite and attentive team
It does not matter whether the emergency is taking place in a residential, commercial or industrial building, because we know how to cope with small and major plumbing issues.
It takes a insured handyman in Bromley Common to paint a house/flat
You need a clean and proper house to
feel comfortable living
in Bromley Common.
If there is paint coming of the walls or patches covered in dirt or kids' drawings you might need some help fixing that. Fortunately for you we are the best painting company in BR3 Bromley Common and we are happy to provide you with our services. We are not like the fraudulent firms in BR3 who are just in it to take your money.
Typically
, a good way to discern the good from the bad are reviews in Bromley Common BR3 and we can assure you that not a single negative review exists. Another factor to consider is the materials that one uses, yet again, you can be sure that we offer only the best.
A solution to all your problems and more
Do you need someone to help you put new lights around the house? Install motion sensors for your outdoor space and hallway? Well, our capable electricians in Bromley Common BR3 are the handymen you need. We are knowledgeable in all things related to electrical grids and lighting for homes and even industrial properties. We come fully licensed and very motivated to provide you with the assistance you are looking for and deserve.
Besides from business, Bromley Common is well known as the night life, entertainment and shopping center of the borough of Bromley. There are a huge number of restaurant, pubs, shopping centers and bars here. Some of them, like the Chatterton Arms pub, even have gained an iconic status over time. Its importance as a tourists' center is growing constantly in recent years, and this is reflected in the expansion and re-development plans of the local authority. Some of the most recent additions of the scenery in Bromley Common are things like beautiful flower bed on the boulevards and Victorian style street lamps.
Our firm can handle any property maintenance project nearby
We also have handymen-electricians in Bromley Common
Looking for dependable,
efficient and cost-effective
house repair services in Bromley Common? You need not look any further, because our team of vetted experts are going to provide you with a solution to all your problems and more. We are ready to take the responsibility to handle all sorts of
domestic maintenance
jobs our BR3 area clients have for us. We will do our due diligence and make sure that you do not need to worry about a single aspect of the way that the project is expected to finish. No matter whether you want us to fix something in your small apartment or big house , we will do an
impeccable job
on a competitive price that no other repairmen team in BR3 Bromley Common can offer to you. Do not believe us? Give a call to our friendly and polite around the clock customer support now and get a free no obligation quote for the full price of your project and you would not doubt us anymore .
Among other things, Bromley Common has a long history and traditions in the field of cricket. The first game ever recorded to have had taken place here was in 1735 between  a Kent side and London Cricket Club. Actually, the Bromley Cricket Club which was established in the first half of the 18th century quickly became one of the strongest teams in England. Interest in cricket in the common has been revived in the past couple of decades as well.