Book a Punctual handyman in BR1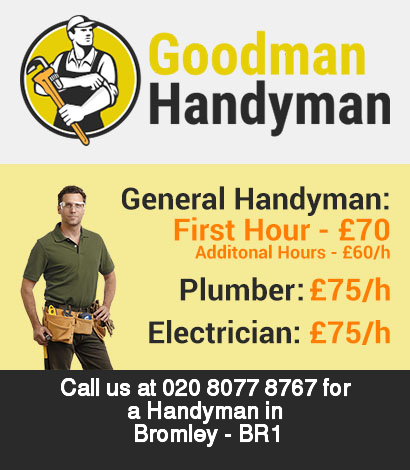 There is always a lot of work to be done around the house, but often people do not have the time to get around those tasks and chores. That is the place where a
reliable, expert and cheap
Handyman company in BR1 Bromley
actually comes in handy.
Our experts based in BR1 are really friendly and easy to work with.
They would gladly assist
you with managing a variety of jobs related to your house maintenance needs – house repairs in Bromley, fixing appliances and many more. Our handymen have years of extensive experience in this line of work and they can be trusted at a hundred percent
literally around the clock
. We are the best people for the job that you are going to
find in Bromley BR1
and all our services come on pretty competitive prices – do you need more reasons to give us a call next time you need something around the house fixed?
Getting a competitive handyman for your domestic needs is easy - call 020 8077 8767
If there is one
truly reliable
contractor that is handling
professional carpentry services in Bromley
that are up to all quality standards of our business, that is us.
Our team of licensed, exceptionally equipped
carpenters based in BR1 are prepared
to meet with you, check out what your views on the incoming
home improvement
job you have and then make the necessary preparations to make sure that your needs and personal preferences are met in the most professional, stress free manner imaginable .
Carpentry services in Bromley are one of our specialties and we are not going to let you down even one bit if you decide to entrust us with the job that you have in mind – that is how we do things .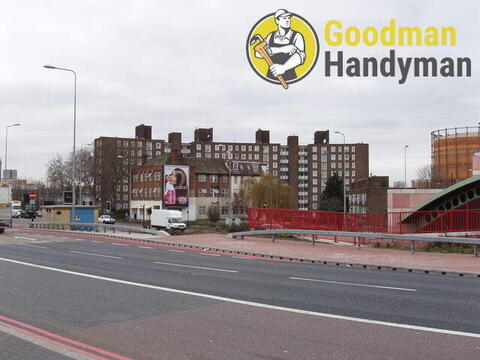 Our Bromley handymen can get your plumbing repaired and/or made
The
maintenance of plumbing
systems in commercial buildings, like churches, sporting facilities and universities , requires more professional skills. Even though we offer
house and office maintenance
, we also specialize in commercial plumbing in Bromley. Since we always try to be professional in what we do , we have invested in the best equipment available on the market. Also,
each of our handyman plumbers possesses amazing industry experience
, which allows us to offer
Bromley BR1 customers
a long list of benefits including:
Affordable commercial plumbing
Repairs and installations that meet all safety standards
Cost calculation done by our professionals
Regardless of whether you have problematic drain or pipe or faulty cartridge which you don't know how to replace , you can hire us and get the lowest plumbing prices in BR1.
It takes a certified handyman in Bromley to paint a house/flat
Life would be dull without colors wouldn't it.
No matter how good
the brand of paint that was originally used in your house in Bromley appears to be, either due to different accidents or the simple passage of time, some imperfections begin to develop.
The wisest decision
in this case is to hire a decorator in BR1. You can count on us to provide you with the best house painting services in BR1 Bromley for a very low price. Our specialists are adept at all kinds of jobs , including floor painting and yard work such as deck painting and fence painting. We have yet to disappoint any of our clients in Bromley BR1. We make use of only the best brands of paint.
Our firm can handle any property maintenance project nearby
We also have handymen-electricians in Bromley
We are Bromley seasoned contractors who have the needed instruments and knowledge to maintain
your property's electrical system
. We can easily solve all electrical problems because we have been in business for a very long time and during that time we have worked on numerous house and office wiring tasks of different
scale
and
complexity
.
To our
BR1 handymen
it doesn't matter whether they have to rewire your home or office , or mount your property's light installation because they are competent and ready to handle any job with absolute excellence. After all it is not by chance that we are
famed as the most accomplished
repairmen
in BR1 Bromley.