Book a Reputable handyman in SM6, CR0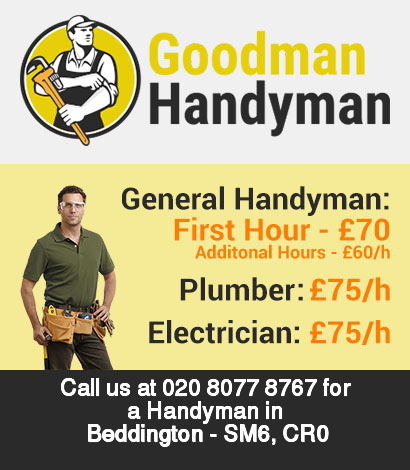 Even the smallest
home maintenance projects
can quickly become laborious and costly jobs which will consume vast amounts of your time and energy. You can avoid this from happening by giving us a call and deciding to take advantage of
our SM6, CR0 Beddington handyman services
. We are seasoned technicians and we have the necessary manpower to easily, quickly and efficiently carry out both small and large projects.
We use only
the best construction instruments
because we want to be able to handle complex jobs without any supplementary complications and costly delays. During our careers we have worked on
numerous house repairs
in Beddington SM6, CR0 and we have managed to complete every single one of them with flying colours because we operate in a punctual and diligent manner. You can
request your non-binding and free quotation
by telephone, e-mail or the online contact form which we have posted on our website. Know that we are eager to work with you .
Getting a punctual handyman for your domestic needs is easy - call 020 8077 8767
We are a
carpenter company
that truly excels in providing various and
moderately-priced solutions
in the area of . Our professional carpenters are fully trained and you can rely on them to finish any joinery tasks quickly and efficiently. You can book a
carpentry contractor for your Beddington SM6, CR0 house improvements for any date, which you find convenient
.
Our
seasoned professionals
are trustworthy and friendly and able to finish jobs that are tailored as per your needs with ease. The homeowners should relax that with our carpentry pros their house is in the safest possible hands. Once contacted, our helpers will come to your place on time and with the necessary tools to provide top notch services that are competitevely-priced.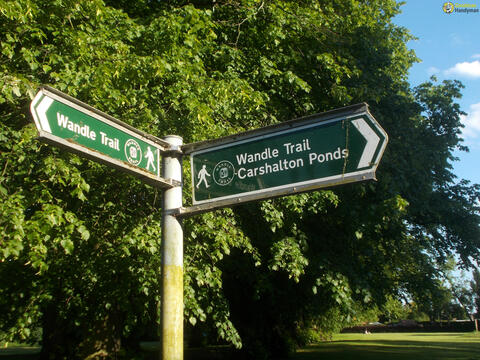 Our Beddington handymen can get your plumbing repaired and/or made
Even the smallest and simplest plumbing conundrums
can quickly become laborious jobs which will consume a lot of energy, time and more importantly money. So, why don't you take a knee and have us examine and repair your pipes. We are experienced specialists and we provide high quality plumbing services in SM6, CR0 at cost effective rates. We have the
technical capacity
and handymen in Beddington to smoothly and rapidly clear blocked drains, install your bathroom features , unclog your toilet and correct
unwanted
leaks. You can easily hire our company as we operate with a well-drafted calendar which always has free slots for new
plumbing projects in SM6, CR0 Beddington
. Also don't be hesitant to get in touch with us on a shot notice because we do accept same day appointments.
It takes a local handyman in Beddington to paint a house/flat
Life would be dull without colors wouldn't it.
No matter how good
the brand of paint that was originally used in your house in Beddington appears to be, either due to different accidents or the simple passage of time, some imperfections begin to develop.
The wisest decision
in this case is to hire a decorator in SM6, CR0. You can count on us to provide you with the best house painting services in SM6, CR0 Beddington for a very low price. Our specialists are adept at all kinds of jobs , including floor painting and yard work such as deck painting and fence painting. We have yet to disappoint any of our clients in Beddington SM6, CR0. We make use of only the best brands of paint.
Healthy, reliable pest control service in Beddington
In addition to high quality handyman services in SM6, CR0, you can count on Goodman Handyman are ready to deliver an outstanding pest control in Beddington service that will help you get rid of infestations of any sort – from rodent to cockroaches and bed bugs. We have the tools and the knowhow to finish even the toughest of jobs out there without pressure, and without getting dangerous chemicals into your home.
Our firm can handle any property maintenance project nearby
We also have handymen-electricians in Beddington
It is completely normal to delegate
the wiring of your house to someone else in SM6, CR0 Beddington
, considering how dangerous this job could be. There are plenty of career handyman electricians on our pay in Beddington ready to help with any
electrical problems
you might be having.
With our boys you never need to worry how exactly competent they are at doing said repairs , and there is little room for error as short circuits can leave you a house short. We are one of the most renowned such firms in Beddington SM6, CR0. Typically the most capable handyman electricians in SM6, CR0 are already with us.
The district of Beddington SM6, CR0 is an area with a distinctly suburban character within the boundaries of the London Borough of Sutton. With population of over 21 000, Beddington is one of the larger settlements in the area. One of the best known and most loved attractions here is Beddington Park, and the historic mansion that goes with it. Another important building here is the Grade II* listed 14th century St Mary's Church.