Book a Green handyman in HA0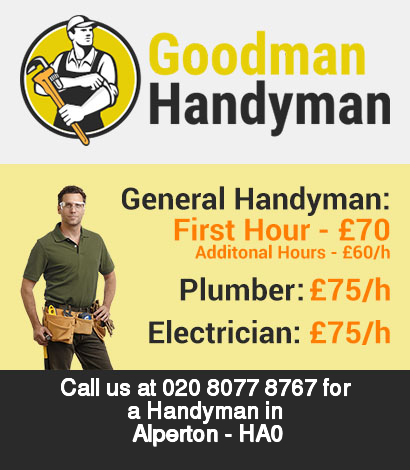 When you
need anything to be found in the house fixed
, just give our insured, certified and skillful handymen in HA0 Alperton a call and they will make sure that your needs are being covered in
absolutely comfortable
and efficient manner. We are the proven leaders in the field of
handyman services in Alperton HA0
and we simply know how to get a job done right.
Over the years we have managed to be at the service of thousands of clients, handling a vast array of repair tasks and many more. We use tested methods, very flexible schedule and efficient tools to guarantee the optimal results all people who have entrusted us with taking care of their homes hope for. Just give us a call and we will manage the even the smallest and
seemingly insignificant
aspects of the jobs in Alperton that you have for us
quickly
and stress free. We maintain friendly 24/7 customer support that is ready to help you with the booking .
Getting a reliable handyman for your domestic needs is easy - call 020 8077 8767
We handle
carpentry jobs around Alperton HA0
in a manner that is the best that money can buy. Our motivated, well equipped and skillful
handyman technicians
are first going to consult with you on your views about the job that you want them to do. They will
carefully plan
every step of the project, so that
the carpentry service in Alperton that you receive
from us is indeed covering all details of the job you require our assistance with , and then come and do the job at a time that appeals to you completely. Do not forget that we are the one company that uses the best materials, professional supplies and state of the art tools currently
employed by people
in our field .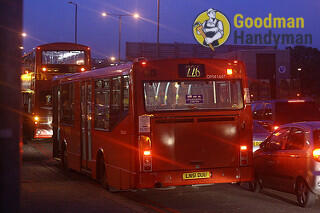 Our Alperton handymen can get your plumbing repaired and/or made
Looking for
reliable
plumber handymen
in HA0 Alperton? No worries – we are the people you need! Our professional plumbing service in Alperton HA0 offers quick and efficient solutions to various general and emergency plumbing problems faced by households and establishments. By all means turn to us for
Repair and replacement of leaky pipework, taps and other water fixtures
Unblocking of toilets, sinks, kitchen/bathroom/laundry drains etc
Installation/connection/health check of water appliances
In order to ensure best possible repairs and workmanship quality we
employ qualified HA0 plumbers
who use industry approved spares and supplies on all jobs. Private and business customers in Alperton HA0 receive week round service coverage under extended hours. We always attend to all plumbing emergencies as soon as physically possible. Fair quotes ,
adequate pricing
, no hidden fees.
It takes a friendly handyman in Alperton to paint a house/flat
Do you like watching paint dry? Probably not! Do you enjoy the smell and the mess after a paint job? Doubtfully!
Why then
bother
with the entire thing in
HA0
when the simple answer to your toil is just calling us right away. In the whole of Alperton you would not find a firm better suited or trained to
operate as masterfully in HA0 Alperton
. We are masters of everything including interior jobs and exterior jobs and we do it all carefully in a blink of an eye. Our affordability is quite high and we are rapidly expanding in Alperton HA0. You can always try other firms but we assure you, they rarely meet expectations .
Today, the walk has been transformed to a public recreation area, frequented by locals. The modern Grand Union Canal is part of the official British Canal System. During the seventeenth and early eighteenth century canal use in London was at its pinnacle and most of the trade of local trade used the river canals as means for transportation. However, Alperton was soon to become part of the expanding railway system, and the area was to see major development and improvement of road infrastructure. With these improvements and upgrades soon in place, the Canal was becoming increasingly redundant as means of transportation for goods.
Our firm can handle any property maintenance project nearby
Alperton's own handymen – Goodman Handyman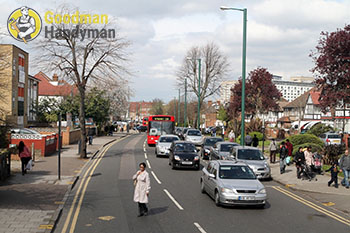 We are the people to call when you need to get a piece of furniture assembled or appliance installed at your home. Our trained and very capable handymen in Alperton HA0 will come on time, get the job done using professional tools and tested methods and be on their way just like that, leaving you to enjoy the results of their work. Our furniture assembly service in HA0 comes on competitive prices too – another reason to check it out.
We also have handymen-electricians in Alperton
Electrical maintenance
is extremely important to any household in Alperton.
If you think you are having electrical problems might consider giving our handyman electricians in HA0 a shot. Simple jobs such as wiring a thermostat or putting light switches, for other companies come with
rather high rates in Alperton HA0
. Instead of bleeding our clients dry we have undertaken another approach. We are sure that an affordable and reliable service is a sure way to land yourself some customers in HA0 Alperton. We also possess some of the best equipment in the business.
Alperton is a district within the premises of the London Borough of Brent. It lies some 7.6 miles away from Charing Cross and also forms the southern tips of the area of Wembley. The local population is estimated to be 14 017. Several railway stations serve the area of Alperton HA0, including the eponymous Alperton Station on Piccadilly line, Hanger Lane Station on the Central Line and Stonebridge Park Station - Bakerloo line & Watford DC Line.