You have been living in the same house for over a decade and you are tired of looking at the same furnishings, walls and ceiling but you cannot remodel your household extensively due to a narrow budget. Here are several cheap and easy remodelling ideas that will certainly alter the appearance of your home without draining your savings.
Mirrors on doors
Flat doors are as basic and boring as they can be. An easy and quick way to change that is to add mirrors on your panel doors. You can even go a step further and install a wooden frame around the mirrors. This will instantly add a sophisticated touch to your household and will create the illusion that the rooms are much bigger.
Overhaul your current mirrors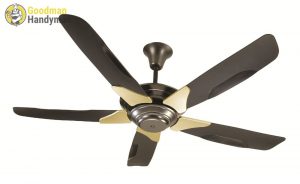 Wall-to-wall lavatory mirrors were trendy several years back, so why do not change things by revamping the large mirror that you have in your bathroom? Simply cut the mirror in two and frame each piece with a wooden trim. You can also opt to install a small open cabinet between the two mirrors. By doing so, you will not only change the overall ambience of the room but you will also increase the area's storage capacity.
Give life to your old ceiling fan
Paint your ceiling fan
Do you still own a ceiling fan? If you do and you are tired of looking at it but cannot replace it, repainting it is a cheap and efficient solution for your conundrum. You will be amazed by the difference that a fresh layer of paint can do. Just make sure that you choose a tone that matches the overall colour scheme of your household, or at least the room in which the ceiling fan is located.
Have professionals do the electrical work
Replace your existing lighting fixtures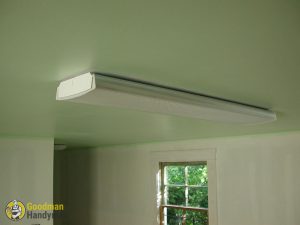 Modern lighting fixtures require less energy and provide higher levels of illumination. Therefore, do not hesitate to replace all the lights that you have in your house with new ones. If you do not have the expertise to mount and dismount lighting fixtures, you should use the professional London electrical services of Goodman Handyman. This way you will not only have the peace of mind that all the new lights will be installed properly but you will also be able to learn if the electrical system of your home is working properly and have the technician fix them if any problems are found.
Paint the ceiling
Repainting all the walls will be time consuming and at times, it can get costly. A least expensive alternative is to repaint the ceiling in a colour that is different from the tone of the walls. This will add flare to the rooms and will make than appear taller. It will also be an interesting and unique way to display your artistic side. Once again, make sure that you choose a hue that matched the overall colour scheme of your household.
As you can see, you do not necessarily have to spend vast amount of money and spend weeks working in order to change the atmosphere of your household.