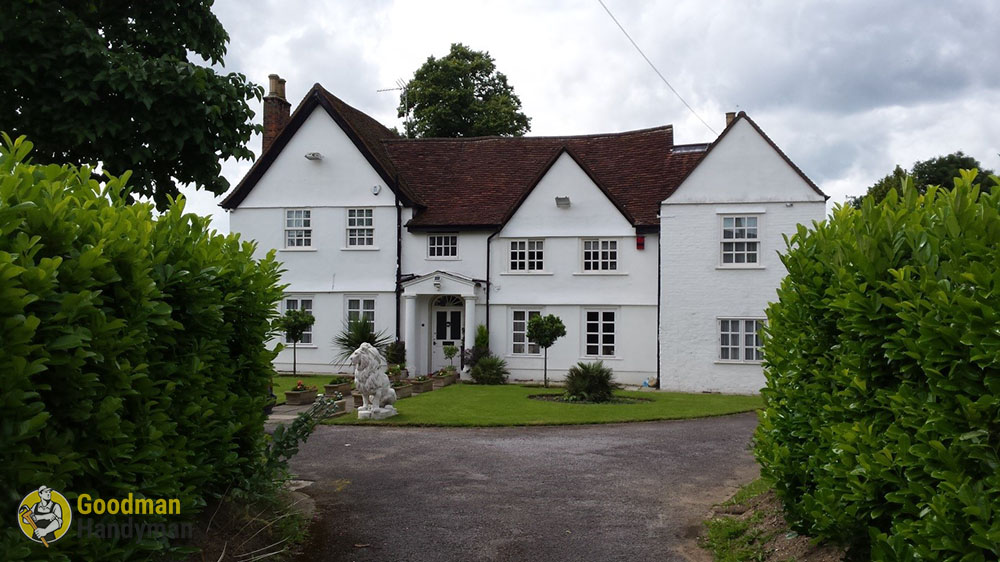 If you are seeking to move home into some different neighbourhood in London, you should explore the selection of areas which the London Borough of Harrow has to offer. Don't be quick to take this borough off of your list of preferences just because it is located in the north-western edges of the English capital. Living in Harrow has many unexpected benefits and we guarantee that you will appreciate at least one of them.
It's very green
This is one of the leafiest boroughs on the territory of London. About one-fifth of Harrow is covered either in lush parks, ancient woodland or in large open green spaces. Every single district in the borough shares that characteristic. Harrow Weald seems to lead the way. This is easily one of the greenest areas in the UK capital. Not that long ago, it was set in the Forest of Middlesex and due to its high altitude, many parts of it have remained unspoiled even today. The area is known for its Harrow Weald Site of Special Scientific Interest and for the fact that it is surrounded by centuries-old woodland. The northern side of the borough is made up almost entirely of forests and parks. That may sound like a very isolated spot but it is not. The southern part of the area has schools, shops, pubs and all other amenities and facilities that the average city dweller is used to enjoying. Licensed handyman services in Harrow Weald HA3 are also available here.
It's incredibly family-friendly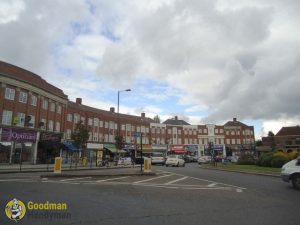 Harrow is one of the most family-friendly boroughs in the English capital. As it was already pointed out, it is incredibly green which means that there are plenty of parks and playgrounds for the children. Harrow is a typical example of suburban London – it is peaceful, with a low crime rate, great properties and nice schools. Even the town of Harrow which is the administrative centre of the borough is quite suburban. Despite the presence of the University of Westminster and many great shopping centres in Harrow HA1, it continues to keep a safe distance from the busy city life that can be seen in most other districts in London.
Belmont is an even more suburban place than Harrow. In fact, it is so suburban that some may even consider it boring. For instance, many of the events that take place in the area are organised in the Belmont Community Hall and most of the amenities in the district are situated around Belmont Circle which functions as the centre of the neighbourhood. But if you need the help of a seasoned handyman in Belmont HA3, HA7, worry not. The district may not be anywhere near central London but it is excellently serviced. The same also applies for the town of Harrow. After all, it is the biggest and most populated part of the borough. That is why locals have the opportunity to book a trained handyman in Harrow HA1 on a short notice and at competitive rates.
It has many prestigious areas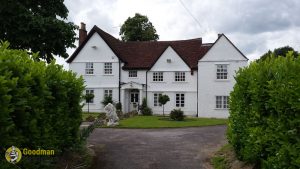 The London Borough of Harrow is not the home of the rich and famous but it does have a number of districts which are particularly affluent and desirable. Hatch End is on that list. The area is home to many impressive attractions like the Harrow Arts Centre and Letchford House which is a Grade II listed building. Plus, it has various sports facilities among which is Hatch End Swimming Pool. Many of the properties in the district are pricey but that is only because they are quite attractive. Locals have an easy time keeping their fancy homes in top condition because of the presence of reliable handyman services in Hatch End HA5.
Harrow on the Hill is not as affluent as Hatch End but it is home to many well-to-do families. Harrow School is also situated here and that plays a major role in the area's popularity. And while many of the homes in this district are expensive, local handyman services in Harrow on the Hill HA1 are quite affordable and they always offer outstanding quality to customers.
The majority of the most affluent and pricey streets in the Borough of Harrow are sitting in the HA1 postcode area. There, it is not uncommon for property prices to pass the £1-million mark or to go even higher. Ingleby Drive, for instance, currently has average home prices of over £2 million. Here are some of the most expensive addresses in the London Borough of Harrow:
Ingleby Drive
Orley Farm Road
Heritage View
Georgian Way
Mount Park Avenue
Mount Park Road
Arden Close
Littleton Crescent
Harrovian Business Village
It's well-connected to central London
Commuters who have a love for suburbia make up the most common category of people that you will get to meet in Harrow. Many professionals choose to settle down namely in this London Borough not only because it is quiet but also because it is properly serviced by public transport. There are plenty of railway and underground stations in Harrow. Among the busiest of them are the tube stations of Stanmore, Pinner, South Harrow and West Harrow and the train stations of Hatch End, Sudbury Hill Harrow and Northolt Park. There are also nearly 40 bus routes that operate on the territory of the borough. Even the districts that don't have good transport links provide quick access to central London through the nearby main roads.
It's diverse
Both the ethnic and religious diversity in the London Borough of Harrow is great. Contrary to the myth that diversity always leads to conflicts and crimes, the local crime rate is among the lowest in the English capital. This is a place where people of different origins live side by side and where you can see both affluent neighbourhoods and deprived areas. Harrow is definitely a borough that has room for anyone and despite its rising popularity, it continues to be pleasantly leafy, peaceful and suburban. But that is just one of the many things that make the London Borough of Harrow so incredible.