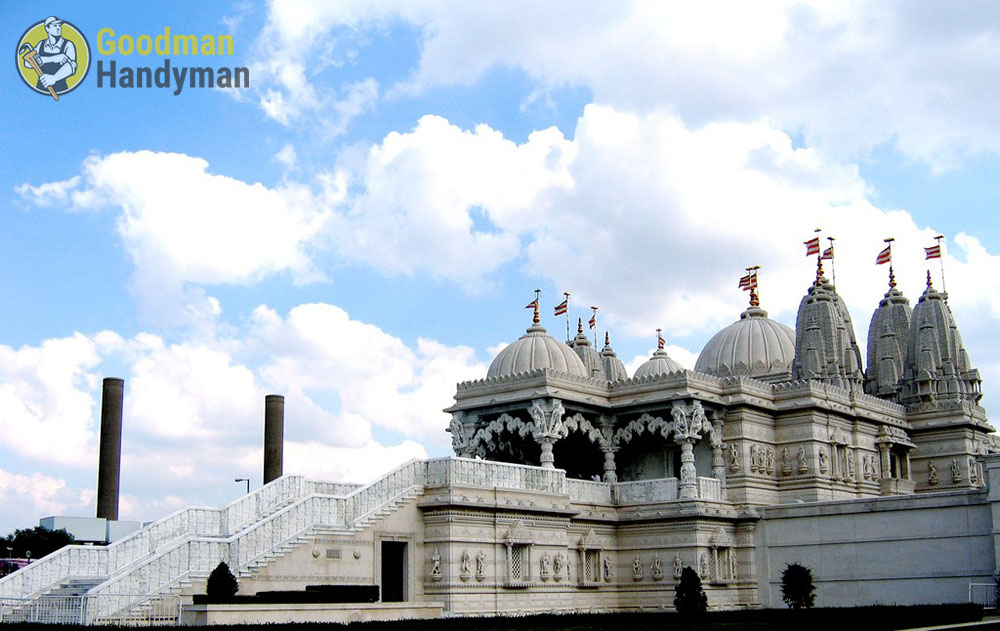 Surrounded by popular London areas like the City of Westminster, Kensington and Chelsea, Hammersmith and Fulham, Brent is a borough that simply does not get to enjoy much time under the spotlight. While it is close to some of the best districts in the English capital, it does not receive the recognition it actually deserves. Not many are those who realise that the London Borough of Brent offers a huge selection of landmarks and parks, as well as a remarkable population diversity. What is more, the London Borough of Brent is home to the biggest Irish community in the country.
A borough that does not seek attention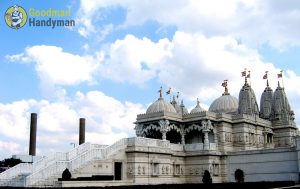 Many of names of the districts in Brent are often mistaken for other London place names. For example, Brent Park NW10 is frequently confused with Barnet's Brent Park which is quite strange and unfortunately since the latter is not even a district, but just a small public park. And while a lot of people have heard of the impressive Neasden Temple which is famous for being the largest Mandir temple located outside India, only a few know it is set in the district of Brent Park.
Kensal Green NW10, NW6, on the other hand, is often confused with Kensal Rise. The good news here is that both of these areas are located in the borough of Brent and have many similarities in common. While in the past, Kensal Green had little to offer to its residents, today it has become one of the trendiest spots in the borough. It is a good place for people working in the city's financial district since it has great transport links. Also, it attracts a decent number of Americans to the area as it is quite close to the American School located in the district of St John's Wood. Even celebrities have learnt to love Kensal Green. Singers Lily Allen, Rita Ora and many other names from the show business are known to have properties in the neighbourhood. However, that might not have been the case if the area hadn't undergone a major regentrification a few years ago.
Even though Kensal Green attracts the rich and famous, it is not as affluent as Brondesbury NW6. The latter is a suburb that is only 4 miles away from Charing Cross and thanks to the fact that it is well-connected to central London, commuters really like it. Well, it does lack key amenities and open spaces. However, it is within a walking distance from Kilburn High Road, Kilburn Grange, Queens Park and Hampstead Heath which is a great plus.
As diverse and exotic as its people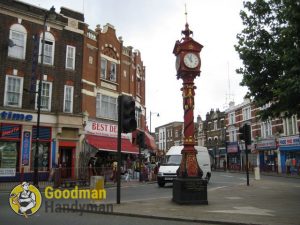 The people of Brent are so diverse in terms of their culture, ethnicity, religion and background that this has also helped the borough to gain a quite exotic character. Harlesden NW10 is a perfect example of that. Between the 1950s and late-1970s, the area welcomed many immigrants from all over the world. Often referred to as the reggae capital of London, today the district is home to many people of a Caribbean descent. A great part of the population of Harlesden also came from countries like Ireland, Somalia, Brazil, India and Colombia. That has given the area a special vibe and energy that can hardly be seen anywhere else in London.
Alperton HA0 is another district in the London Borough of Brent that is known for being incredibly multicultural. That, however, is not hard to see. Ealing Road, which is Alperton's main road, consists mainly of Indian and other ethnic cuisine restaurants. The district even organises its own Diwali parade for its Hindu population. The event is held every year on Ealing Road and it enjoys a good popularity. Similar to South London's Brixton, the local markets in Alperton offer different exotic vegetables and fruit. Well, maybe the selection is not as rich as that in the district of Brixton, but that does not mean it is not impressive.
Key landmarks
One of the most fascinating aspects of the London Borough of Brent is the rich selection of landmarks it has on its territory. From the largest Hindu temple located outside of India to the biggest football stadium in the United Kingdom – here are some of the most visited local attractions:
Jubilee Clock Harlesden
Wembley Arena
Roundwood Park
BAPS Shri Swaminarayan Mandir
Queen's Park
Brent Tower Hall
Roe Green Park